Corban University
English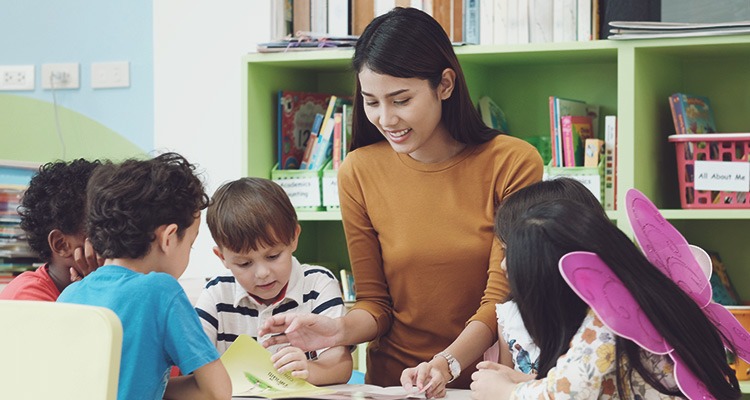 In Corban's English program, you'll learn to engage English literature with thoughtfulness, curiosity, and empathy. Hone critical skills such as observation, analysis, and synthesis as you seek to understand the stories we tell through the lens of God's ultimate Story. Learn to see the details others miss as you decipher and analyze the stories captured in the written English language.
Studying great literature alongside experienced, published faculty will help you develop a trained eye for language as you read and write in a lively community of novelists, poets, scholars, philosophers, and artists. As an English major, you will be prepared for professional excellence and a life that glorifies God through engagement in the creative arts.
Is English the right major for you?
Yes, if:
You find meaning in everything, and enjoy analyzing books, movies, and even song lyrics!
You're interested in human behavior and what drives people.
You're a self-starter, able to accomplish tasks independently.
You enjoy communicating with others, both in person and on paper.
You realize that great books are not an escape from reality, but an escape to reality.
Concentrations
Major in English, with flexibility to customize your degree through electives, or choose one of these four concentrations:
Career Options
English majors at Corban are prepared for careers in various fields, such as:
Publisher, writer, editor
Professor, teacher
Journalist, blogger, reviewer
Film, television, or theater producer and director
Information curator, information specialist, librarian
Novelist, poet, non-fiction essayist
YouTube content developer
Corporate or nonprofit institutional researcher
Marketer, designer, creator
Entrepreneur
What You'll Learn
Dive into understanding the complexities of literature with a course in Literary Criticism, and study the origins and development of English with Nature & Structure of the English Language. Of course, any English program is not complete without a course on Shakespeare's works.
The rest of your English courses are yours to choose. You might study topics such as:
Masterpieces of Christian Literature
Literature of Love
Devotional Poets
C.S. Lewis
20th Century American Literature
Russian Literature
Minority Authors
19th Century British Literature
Mythology
Learn what courses you'll need to complete your degree.
English Faculty
Study Abroad
Corban's English major is well-suited for students interested in study abroad, particularly CCCU's BestSemester program at Oxford University, England. Other programs offered include Northern Ireland, Australia, and more. Corban faculty also lead study tours to Great Britain where students can earn academic credit while exploring the land of C.S. Lewis, Jane Austen, Shakespeare and more.
Theatre
For more than 25 years, Corban's Theatre Arts has taken center stage with its superb productions. Students from all majors have the opportunity to express their creativity and flair for the stage through dramas, tragedies, comedies and even musicals.
Many Corban alumni who were active in Corban Theatre are now teaching theater in schools, directing drama groups in churches, acting in theater troops, and writing scripts for both church and community projects.
Fusion Art Show
Every fall students interpret English majors' poems as paintings and photographs. The photographers and painters work independently and do not consult each other. The result is a wonderful mixture of poetry, painting, and photography. It is fascinating how art can beget art. Their work is displayed in a gallery here on campus, they participate in a reading, and their work is showcased in a professionally designed book. The Fusion Art Show is a meaningful way to celebrate God's abundance on Corban University's campus.
Honors Program
For those who wish to participate, Corban also houses an honors program, which any student from any major is welcomed to pursue. Learn more.