Corban University
Alumni Stories
---
April 13, 2020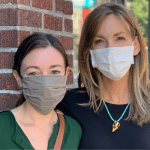 When Jenni Burke's coworker, Tawney Johnson, first mentioned one of their client's new initiatives to set up handwashing sinks for the homeless in impoverished downtown areas
---
February 18, 2020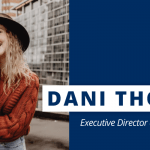 Most people envision using their intercultural studies degree in an overseas context—perhaps serving with a missions agency, a relief organization, or even a foreign embassy. But Dani Thoren ('18) has found a way to use her Corban degree without even leaving the city of Salem.
---
December 16, 2019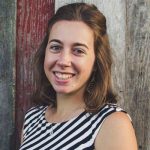 "I probably won't translate a verse in my life," says Tiana Nisly. Although she works for Pioneer Bible Translators, Tiana isn't actually a translator. Nor is she an evangelist, a pastor, or a church planter—she's an accountant. Learn how God called Tiana into missions and why she's passionate about working for Pioneer Bible Translators.
---
October 30, 2019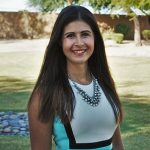 Kayli graduated from Corban in 2014 with a Bachelor of Science in Communication. Even before she graduated, Kayli began utilizing her gifts in communications and public speaking as she served on the student newspaper and yearbook staff, interned with Corban's advancement department, and engaged in several public speaking events for the University, including the Scholarship Luncheon.
---
October 17, 2019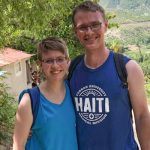 Esther Lehmann, class of 2013, was nominated for this year's Council for Christian Colleges and Universities (CCCU) Young Alumni Award! The Young Alumni Award recognizes an individual (or a team of individuals working in a joint venture) who has achieved uncommon leadership or success in a way that reflects the values of Christian higher education. Learn more of Esther's story below.
---
August 4, 2019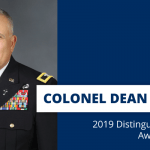 Col. Bonura has served in the 101st Airborne (Air Assault) Division, the 3rd Infantry Division (Mechanized), the 2nd Armored Cavalry Regiment, and the 1st Armored Division, with whom he deployed to Iraq in 2003-2004.  He also served with the 1st Corps Support Command during Operation Desert Shield in Saudi Arabia and Operation Desert Storm in Iraq (1990-1991).
---
May 30, 2019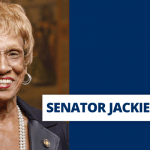 It was with heavy hearts that we learned of the passing of Senator Jackie Winters at the age of 82. Earlier this month, Corban University was privileged to honor Senator Winters as the recipient of the Doctor of Humane Letters at the 2019 Commencement ceremony.
---
May 19, 2019
"I fell away from the Lord, and I didn't know how to come back." Tammy Fabian had spent the past few years in rebellion against God and had all but lost touch with her friends and prayer partners from her Christian college days at Corban University (then Western Baptist). She knew she wanted to change, but how? She felt directionless and alone.
---
May 13, 2019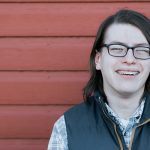 "The world was a lot quieter before I had my hearing aids," Reed says. It was as if a whole world existed that he'd never known about. He'd grown up on the McKenzie River in Eugene, Oregon, but it wasn't until he was 7 that he knew what running water sounded like. When his second-grade teacher began to notice that Reed was missing some sounds—
---
March 12, 2019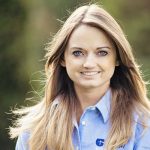 Lydia discovered Corban University all on her own. Her parents had both gone to a Christian college in Florida, and up until January of Lydia's senior year, they had thought she would do the same. Her mother had stopped setting aside all of her college mail—the postcards, pamphlets, and brochures now went straight into the trash.
---
Next page