We are open for on-campus visits! To promote the health and safety of our community and our visitors, appointments are required.
Explore the options below to find the visit option that's right for you.
| | |
| --- | --- |
| INDIVIDUAL VISIT | Mondays and Fridays at 9 am and Wednesdays at 10 am during the school year. Open to all students and families. Includes a campus tour, class, lunch with admissions and other activities. Qualifies for the Visit Scholarship. |
| GRADUATE AND ONLINE VISIT | A visit designed for students who are planning to take classes primarily online or in a graduate program. Meet faculty and staff in a visit tailored to your program and your schedule. |
| CORBAN EXPERIENCE | Fall and Spring Dates. One-day visit event for high school seniors, juniors, sophomores, and transfer students, and one parent/guest per student. Learn about Corban, tour campus, enjoy lunch, and connect with faculty and students! Qualify for Visit Scholarship. |
| OREGON PRIVATE COLLEGE WEEK | July 25-29, 2022 | Visit Corban and your choice of 11 other Oregon private colleges to discover which campuses might be right for you. |
| CAMPUS TOUR | Tours are available Monday through Friday during the summer at 10 am, 11 am, noon, 1 pm, and 2 pm. |
LOCATION
---
Campus: Corban University's 205+ acre campus is situated on a hillside forest setting overlooking the Willamette Valley, just minutes from the heart of Salem, Oregon's capital city. On-campus, you can grab a latte from the Common Grounds coffee shop, study in the Klatch, or spend time with friends in one of Corban's five residence halls.
Salem: Corban's campus is located just a few minutes from the city center of Salem. Students enjoy the many downtown parks, coffee shops, boutiques, and restaurants. As Oregon's capital city, Salem offers plentiful internship opportunities and networking prospects.
Oregon: The rugged coast awaits only an hour's drive to the west. To the east is the mountainous Cascade Range. Portland, the state's largest city, is less than an hour away and is home to cultural museums, parks, shopping, and restaurants.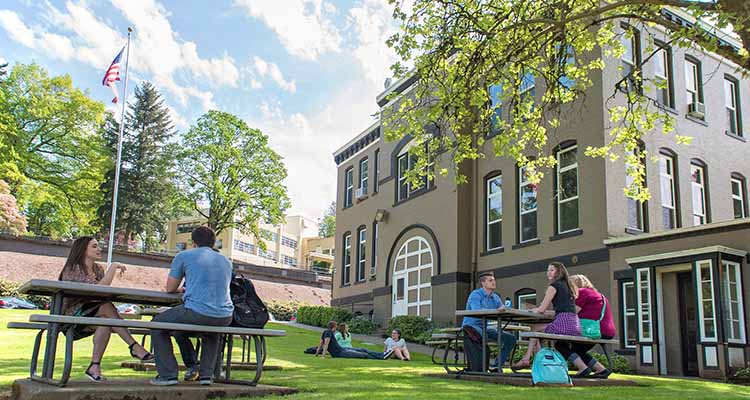 CAMPUS MAP & DIRECTIONS
---
Want to know more about Corban's forested campus, athletics facilities, and buildings? Head over to our campus map page where you can explore many of the schools structures, walking trails, and property. Check out the campus map here
You can also check out a walking google map located here.
VIRTUAL TOUR – RESIDENCE HALLS
---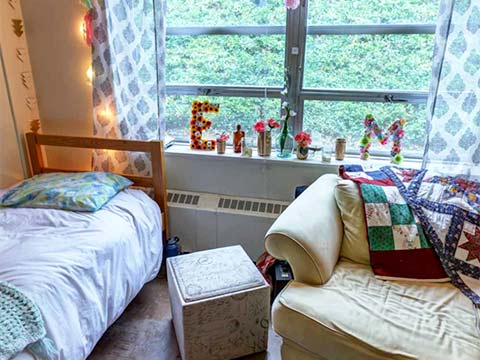 LOCAL ACCOMMODATIONS
---
Oregon is a beautiful state. There are so many ways one could experience the local fan fair while visiting. For your convenience, we have listed a number of hotels and places to stay that are close to the University. But options like Air B&B, local resorts, wineries, and clubs are also in close proximity. Check out some of the local accommodations here.
VIRTUAL TOUR – BUILDING AND LANDMARKS
---
There are several beautiful and exciting landmarks on Corban's campus. Here are a few of the ones that students, faculty, and staff enjoy.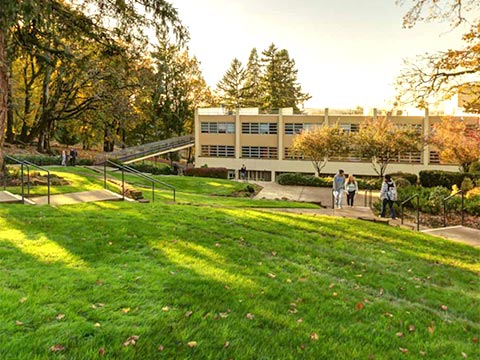 HAVE QUESTIONS?
---
Please feel free to reach out to us. You can can e-mail us directly or call. One of our admissions counselors will get back to you shortly.