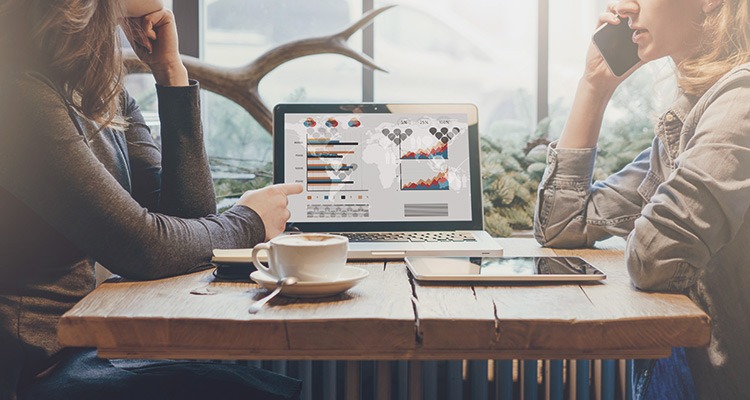 "As a mom, athlete, student, and part-time employee, Corban's online program has allowed me the flexibility needed to work toward my degree while still being able to fulfill other responsibilities. The best part is having two 8-week sessions that split up my courses, so that I am essentially only balancing 6-9 credits at a time, which is totally doable. As someone who didn't think it would be possible to go back to school, I have found Corban's online program to have given me the confidence and support needed to do just that. The professors are wonderful and still very personable even being online. I can tell that they really care about their students and helping them be successful." – Kira B., Psychology '20
Why Pursue an Online Education?
Whether you are looking to start a new career, qualify for a promotion, or simply finish what you started, Corban's online program can help you earn your degree on your terms. It's practical, flexible, and user-friendly, so you can reach your goal of a bachelor's degree even in the midst of your busy schedule.
Earning your bachelor's degree can open up new job opportunities and, according to the National Center for Education Statistics, help you earn an average of $20,000 more per year than those with only a high school diploma.
With Corban's online program, earning that degree is a goal you can achieve…and we're here to help you every step of the way.
Practical Degrees for the Nontraditional Learner
Start to finish, Corban's online program has the content and courses you need to complete your degree and prepare to make a difference in the world for Jesus Christ in your chosen career and community. Each course integrates a biblical perspective and emphasizes practical application in real world situations.
Choose from three fully-online bachelor's degree programs:
The online program takes a multimodal approach, incorporating a mixture of short videos, podcasts, online discussion boards, and written content, so you'll have a variety of ways to actively engage with the material and get the most out of your studies.
You'll also discover that Corban's online classes allow for meaningful interaction with your professors and classmates. In fact, the feedback, discussions, and conversations that happen in an online setting can be deep and rich as each student is given a platform to reflect and contribute.
Learn at Your Pace
Many of our students are balancing a variety of responsibilities, dreams, and passions. That's why we've created flexible online programs that allow you to study at your own pace and complete your weekly assignments when it's convenient for you. Our asynchronous programs mean you don't have to be online at a specific day or time.
How quickly you earn your degree is up to you! Classes start every 8 weeks, and you can start in any session. Attend at a part-time or full-time schedule (1 to 3 classes per 8-week session).
You'll need 120 credits to earn your degree, which you can take entirely at Corban, or you can transfer up to 90 credits toward your degree from other accredited colleges, CLEP tests, or work and life experiences.
Learn more about how to get credit for prior learning.
Student Support
We're here to walk with you through the entire process, from admissions to graduation. You'll be part of a supportive online Christian community with expert faculty, fellow students, technical support, and a dedicated advisor to help you succeed. You don't have to do this alone!
Your program advisor will be well acquainted with you, your challenges, and your specific goals so they can help you create a course plan that works for you. Connect with your advisor each term or as needed for any academic or programmatic concerns.
Our program minimizes the transactional distance between you and your instructors. Online faculty have virtual office hours multiple days per week, provide timely feedback on coursework, and are available by email to answer questions and discuss course content. We also keep class sizes small so you will get to know your professors and be known by them.
You'll also have technical support and online resources available to help you navigate each course with confidence.
Everything about Corban's online undergraduate program is designed to help you overcome the obstacles that have kept you from attending a traditional on-campus program, without sacrificing academic quality, personal mentoring, or spiritual engagement.
Ready to get started? Click here for admission requirements and to apply.
Have Questions?
---
Please feel free to reach out to us. You can can e-mail us directly or call. One of our admissions counselors will get back to you shortly.