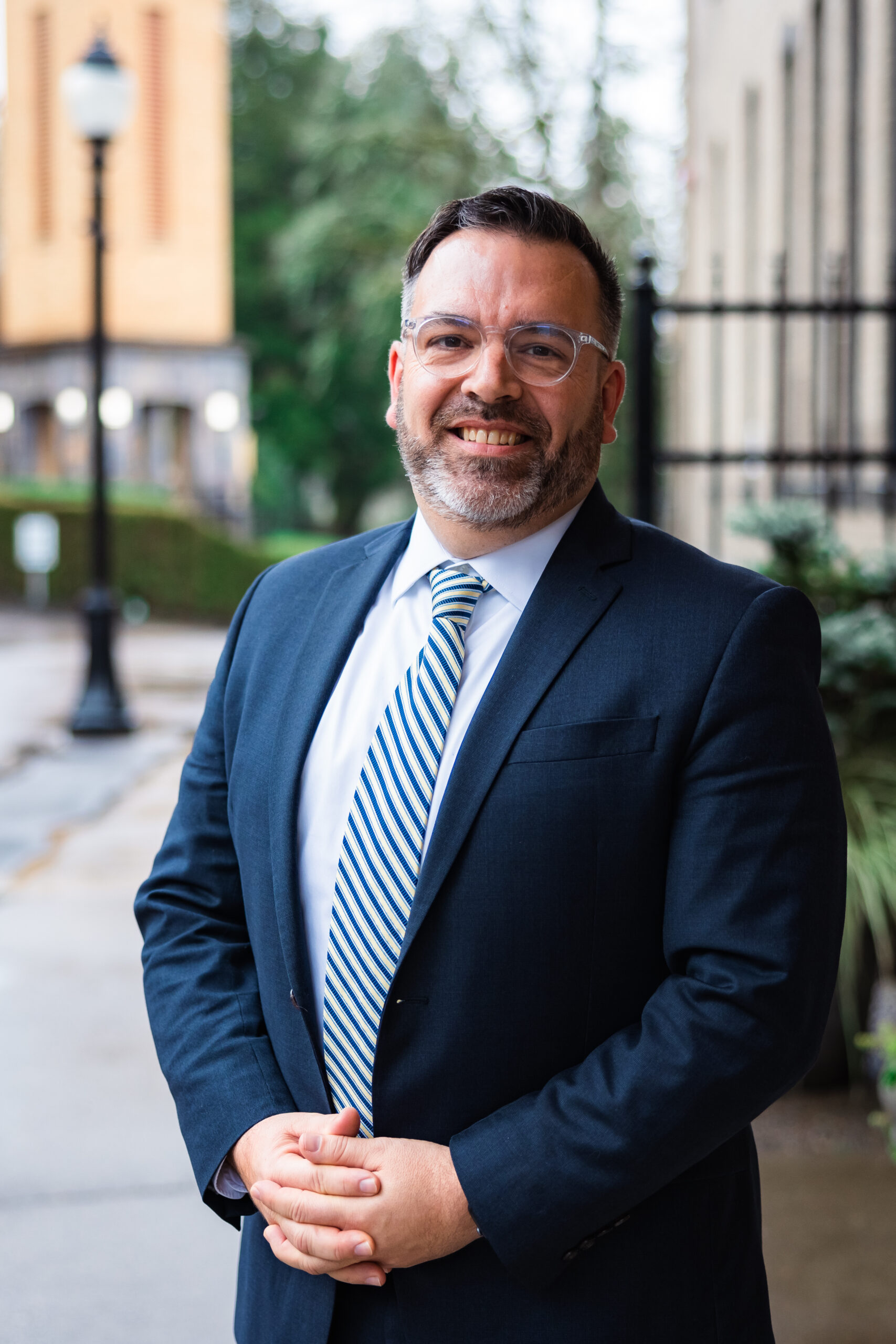 DR. JOHN MARK YEATS
PRESIDENT
Dr. John Mark Yeats serves as the 11th president of Corban University, leading the University with a continued passion for Christian education and firm commitment to Corban's mission.
Dr. Yeats has an extensive background in Christian university administration and biblical scholarship. Prior to Corban, he served in a multifaceted role as Vice President of Student Services, Dean of Students and Student Success, Title IX Coordinator, and Professor of Church History at Midwestern Baptist Theological Seminary and Spurgeon College in Kansas City, Missouri.
With a Ph.D. in Church History from Trinity Evangelical Divinity School, Yeats also holds degrees from Southern Seminary, Oxford University, Criswell College, and the Hebrew University of Jerusalem. He is the author of three books: Franchising McChurch: Feeding our Obsession with Easy Christianity; The Time is Come: The Rise of British Missions to the Jews, 1808-1818; and Worldviews: Think for Yourself about How We See God.
While he has worked in Christian higher education for nearly two decades in administrative and faculty roles, Yeats also brings significant experience as a lead pastor and church consultant. His diverse background makes him well-equipped to lead Corban in this next phase of its history.
"We are excited about who Corban is and maintaining faithfulness to the Gospel, to the Word of God, while training the next generation to make a difference in the world for Jesus Christ," Yeats says.
Dr. Yeats is married to Angie and together they have four children: Briley, Sean, Cadie, and Jackson.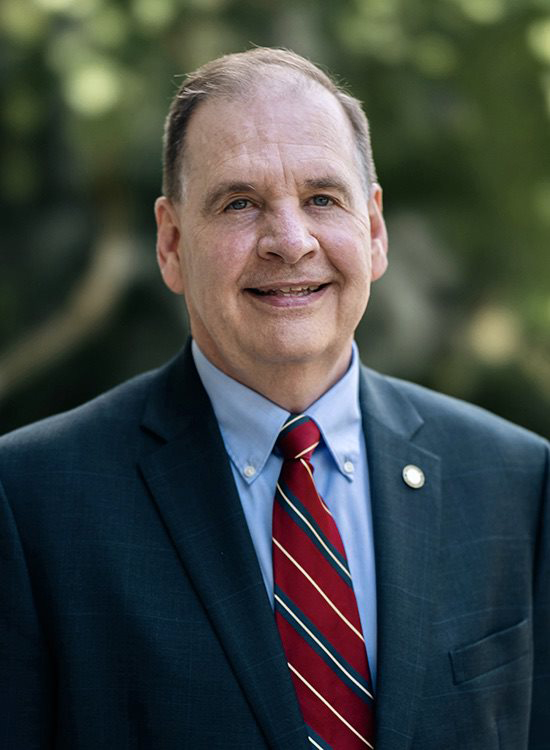 Dr. Thomas Cornman
Senior Vice President and Provost
Read MORE...
B.S. Bible Ministries, Cairn University, Langhorne, PA
M.Div. Church History, Talbot School of Theology, Biola University, La Mirada, CA
M.A. Religion, Temple University, Philadelphia, PA
Ph.D. U.S. History to 1877, University of Illinois, Chicago
Dr. Cornman was appointed by Corban's Board of Trustees to serve as Interim President, effective May 8, 2022.
He joined Corban University as Provost in 2019, having previously served as Vice President and Dean of the Undergraduate School at Moody Bible Institute (Chicago, 2001–2009), Vice President and Chief Academic Officer at Cedarville University (Cedarville, OH, 2009–2015), and Senior Vice President for Academic Administration and Dean of Trinity College and Graduate School at Trinity International University (Deerfield, IL, 2015–2019).
An historian by training, he taught historical theology, theology, and history for 19 years before moving into administrative roles.
Dr. Cornman and his wife, Sue, enjoy exploring the Pacific Northwest, attending campus activities, and representing Corban in a variety of settings. They have two adult children who live in Southern California.
He says, "I came to Corban because of the quality and dedication of the faculty and their commitment to Christ-centered higher education. Corban's students bring an enthusiasm and seriousness to the pursuit of a distinctly Christian approach to their studies."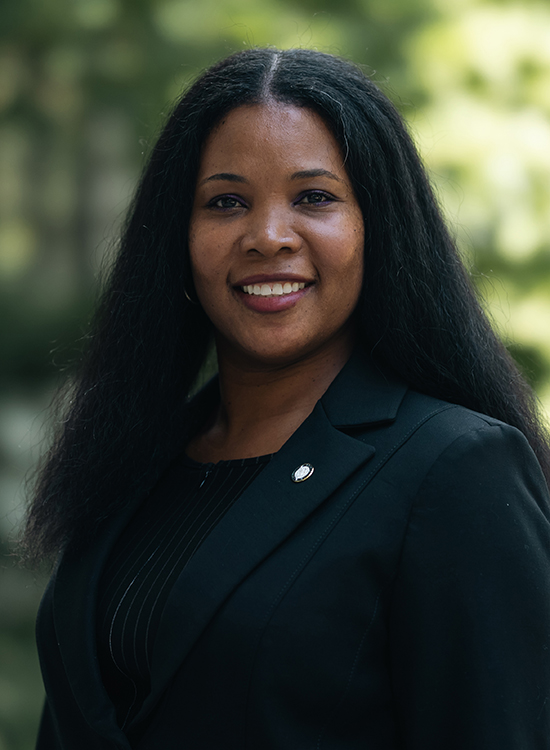 Read MORE...
Also serves as the Associate Provost for Community Belonging and Global Engagement.
B.B.A. Business Management, University of Houston-Downtown
B.S. Professional Writing, University of Houston-Downtown
M.S. Professional Writing and Technical Communication, University of Houston-Downtown
M.A. Cultural Engagement, Trinity International University
Mechelle Garrett began her role at Corban in July of 2022 and oversees the Center for Global Engagement, Student Support, and Career Services. She also serves as the chair of the University Diversity Committee. Prior to Corban, Mechelle served as the director of the Thrive Center (Student Success Center) at Trinity International University in Deerfield, Illinois. In this role, Mechelle coordinated comprehensive support service programming for all students. Before her tenure in higher education, Mechelle operated within corporate communications for the United Parcel Service and Pritchard Capital Partners.
Being an astute academic, having graduated magna cum laude with both master's degrees, Mechelle is currently working toward a Doctor of Education from the University of Southern California.
In her spare time, Mechelle enjoys cheering on the Dallas Cowboys and the Houston Astros.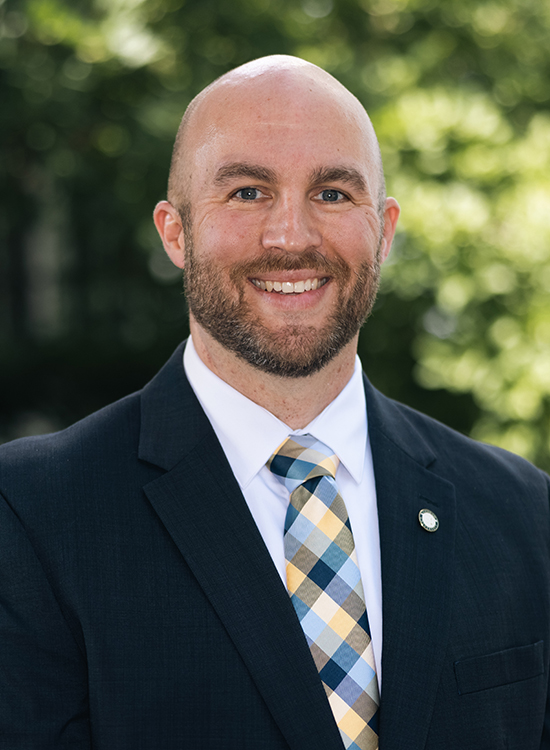 Dr. Brian Jaworski
Vice President for Student Life
Read MORE...
Also Serves as Dean of Students.
B.A. Pastoral Studies, Moody Bible Institute
M.Div. Trinity Evangelical Divinity School
Ph.D. Higher Education, Azusa Pacific
Dr. Brian Jaworski joined Corban in June of 2022. He previously served as the Dean of Students at Huntington University from 2017-2022, where his main responsibility was to help students create the best possible and most dynamic campus experience as well as oversee the residence halls and student activities on campus. His doctoral dissertation focused on the contribution of residence life programming to student thriving.
Prior to that, his work experience included serving as a resident hall director at Trinity International University for three years, residence life coordinator at Kansas State University for five years, and associate dean for student development at Moody Bible Institute – Spokane for six years.
Brian and his wife, Amie, have three children, Brennan, Evelyn, and Owen. In his spare time, he enjoys landscaping, attending and watching sporting events, playing slow-pitch softball, and working out.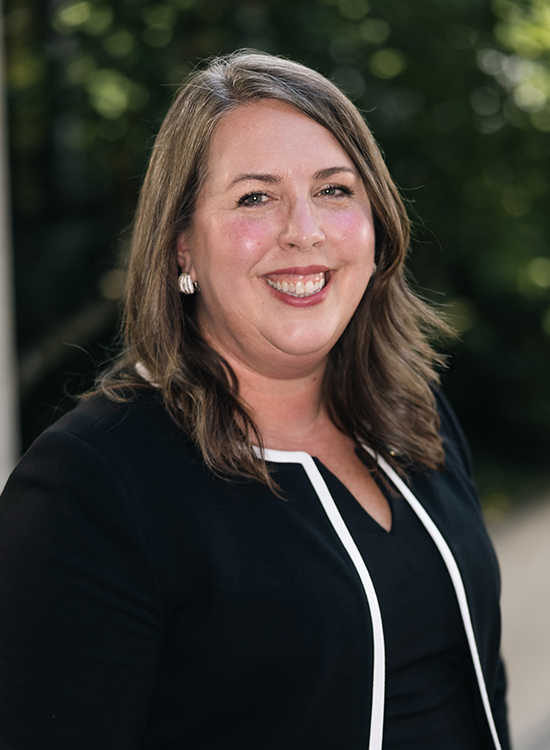 Shannon Johnson
Vice President for Advancement
Read MORE...
B.A. English, Seattle Pacific University
M.A. Counseling, George Fox University
With a background in counseling and full-time ministry, Shannon Johnson is passionate about changing outcomes for youth. Since her early years as a follower of Jesus, Johnson felt called to building relationships with people to share the Gospel. She spent the first 12 years of her career in full-time ministry, first with the Navigators (NavYouth) and then with Young Life. She then obtained her Master's in Counseling and practiced counseling in a community mental health agency for several years, primarily working with youth in psychiatric crisis and/or those with dual-diagnosis.
During her time working with young people, Johnson constantly saw the importance of education to unlock opportunities for the future. In 2013, she began her professional journey in Christian higher education and the work of fundraising. Fundraising for Christ-centered universities has combined many of her passions: sharing the Gospel, building relationships, and giving people access to education.
Shannon met her husband, Michael, in 2013, and they are the proud parents of three active and gregarious children. Michael works in IT, and coaches youth sports. Together they enjoy living their faith in practical ways serving the students and families they connect with through Michael's coaching opportunities.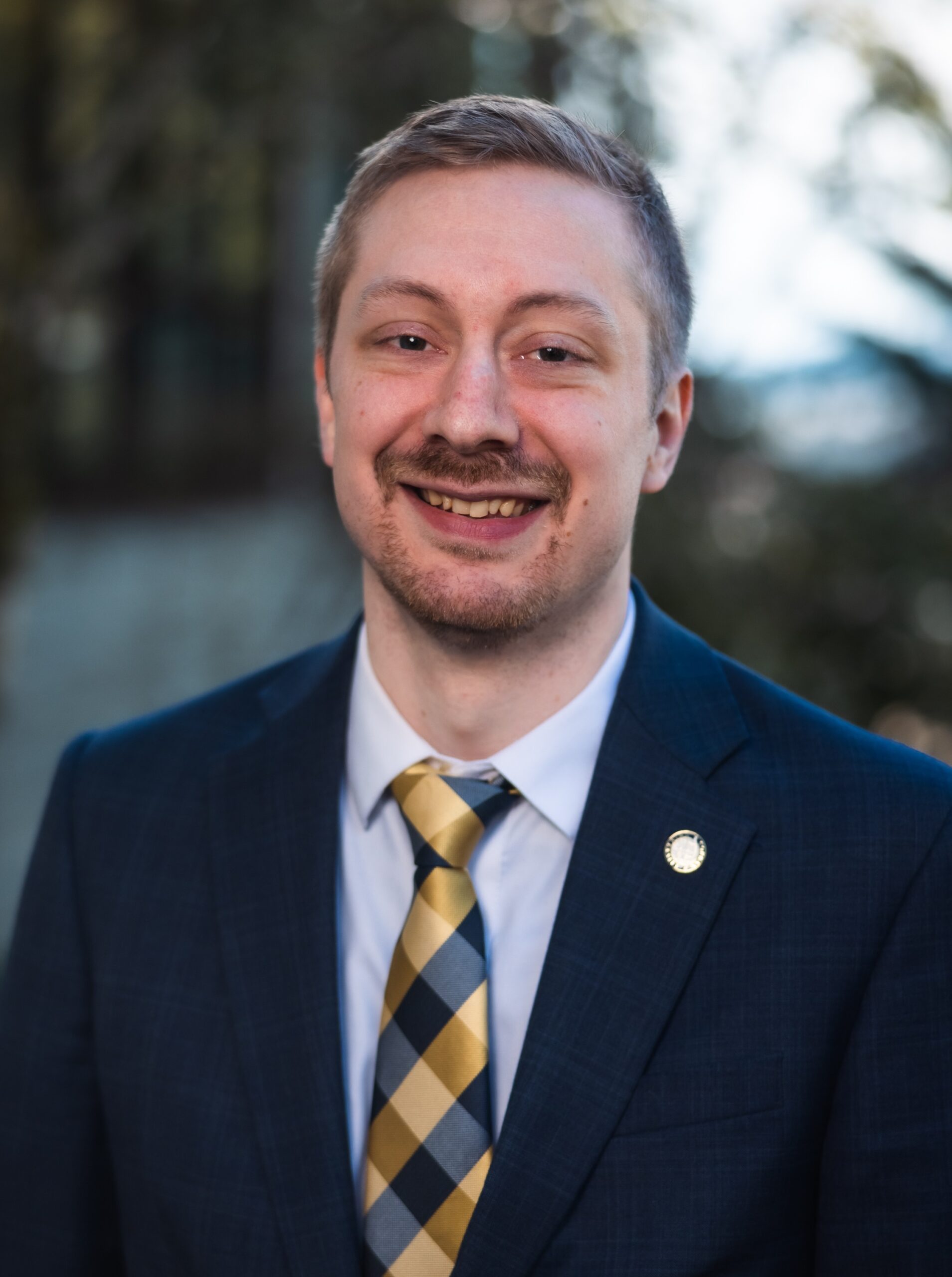 Jordan Lindsey
Associate Vice President for Enrollment
Read MORE...
Associate Vice President for Enrollment Management and Marketing
B.S. Health Science, Corban University

M.S. Internet Marketing, Full Sail University
Jordan Lindsey has served Corban since 2010 when he joined the University as an Admissions Counselor. He later stepped into the role of Director of Admissions, driving recruitment and enrollment efforts with his passion for Christian higher education and commitment to Corban's mission. In 2022, he was named Associate Vice President for Enrollment Management and Marketing, providing direction and vision for the University's marketing efforts as well as Admissions. In April 2023, Jordan's role expanded to cover the student experience from admission to graduation as he also assumed oversight for the Registrar's Office and the areas of Financial Aid, Student Support, and Career Services.
Jordan is married to Leah, also a Corban alum, and they have three young children. They serve together in children's ministry at their church, enjoy traveling with their kids, eating great food, and sharing a good laugh with friends.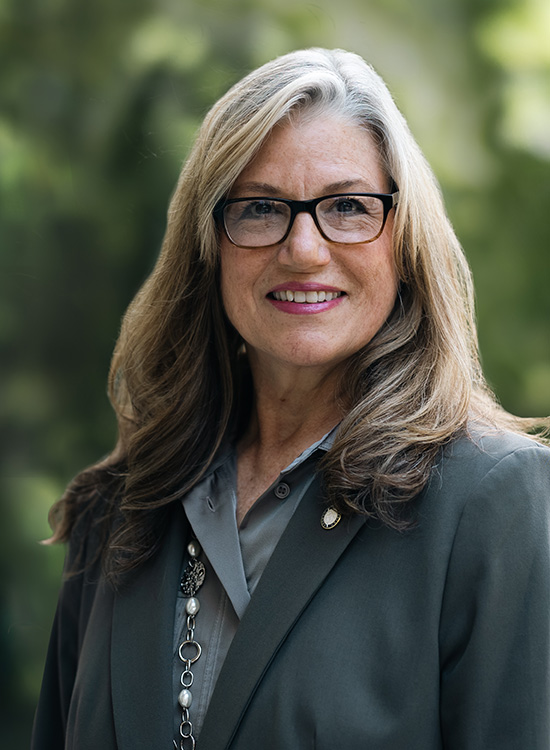 Patricia Shelton
Vice President for Business
Read MORE...
Also serves as Chief Financial Officer.
B.B.A. Accounting, Belmont University
Certificate in Strategic Planning, Paterson Center
Patricia graduated summa cum laude from Belmont University and earned her CPA while working in the audit and tax practice of a large international accounting firm. After a career in corporate management, she followed her passion to serve the local church. She has extensive senior leadership experience from her CFO and operational roles at large mega-churches such as Menlo Church, Willow Creek Community Church, Venture Christian Church, as well as large camps such as Hume Lake Christian Camps.
Patricia served as Corban's VP for Business and CFO from 2017 to 2019 and returned to Corban in 2022 after serving alongside her husband running a Christian camp near Yosemite. Her experience includes managing finance, accounting, human resources, IT, retail, facilities, and church operations. She enjoys using technology to improve processes throughout the organization.
She and her husband, Dennis, split their time between Turner, Oregon, and Oakhurst, California. They have two grown sons, a daughter-in-law, and a new grandson. Patricia enjoys hiking, running, traveling and hanging out with friends.