Corban University
The Barn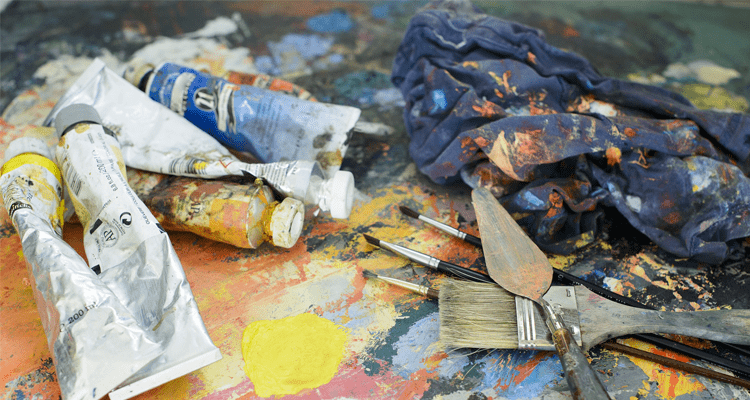 Cultivate your curiosity at The Barn. This unique creative space at Corban is open to everyone and is intentionally designed to bring together students, staff, and members of the Salem community.
Our Facilities
The Barn offers four unique spaces to express your creative side. Art, crafts, woodworking, and thoughtful conversations all take place regularly in The Barn.
The Design Lab: This main space hosts the bulk of our events, including Pop-Up Classes, Arts Initiative Workshops, and Craft Guilds. During Open Table Hours, students and staff are encouraged to use this space for personal projects.
The Gallery: Facilitated by our Art Program Specialist, this space hosts monthly art shows, featuring the work of students, staff, and local guests.
The Milkshed: A gathering place for discussing ideas, brainstorming, exploring, examining, questioning, thinking, and wondering. Milkshed Symposiums are held once a semester and are designed to spark discussion over big questions. They are co-facilitated by Corban faculty, staff, or guest speakers.
The Woodshop: Located on the second floor, this space is intended for hands-on and learn-or-teach-how woodworking. (Students interested in using this space must complete a supervised safety course offered by our Master Shopkeeper.)
Projects
Your imagination is the only limit when it comes to the projects you can create in The Barn. Some of the things that students have done in The Barn include:
Growing seedlings for the Corban Community Garden
Discussing theology or career planning during Milkshed Symposiums
Crafting cribbage boards out of scavenged wood
Creating custom photo transfers
Making Christmas ornaments out of clay
Painting
Drawing
Visiting with local artists during gallery shows
Creating wood-burnt signs
…and more!
Open Table Hours
Stop by the Barn during Open Table hours to cultivate your curiosity:
Wednesdays-Fridays: 2:00-10:00pm
Saturdays: 1:00-5:00pm
Want to host an event at the Barn? Download a Corban Event Reservation Form (CERF) and submit the completed form to schedule@corban.edu! For all other inquiries, please contact thebarn@corban.edu.