Corban University
News
---
July 10, 2019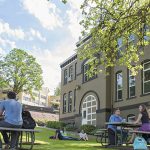 Last month, Corban University announced a four-way partnership with Mountain West Investment Corporation, Portland Leadership Foundation, and Degrees of Change to offer full-need Act Six leadership scholarships to high performing students from urban and under-represented communities.
---
May 6, 2019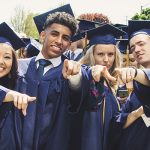 The sound of bagpipes filled the air on Saturday afternoon as the Willamette Valley Pipes and Drums rehearsed for Corban University's commencement ceremony. Meanwhile, students in caps and gowns gathered on the lawn outside the Salem Armory. Tassels, cell phones, and bright floral patterns were everywhere.
---
April 26, 2019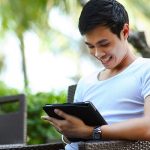 Corban University announced earlier this week that they have officially been approved by the Northwest Commission on Colleges and Universities (NWCCU) to move forward with four new Master's programs this fall. Each of these programs will leverage Corban's existing online MBA program, combining business courses with additional courses in specialized…
---
April 19, 2019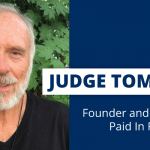 "And we know that in all things God works for the good of those who love him, who have been called according to his purpose." Romans 8:28When Burl Cain, warden of Angola Penitentiary, said, "Sit down; I want to pray for you," Judge Tom Kohl sat down. He wasn't sure what to expect, but even in the three days he'd spent at Angola, he had learned Warden Cain was a force to be reckoned with.
---
April 11, 2019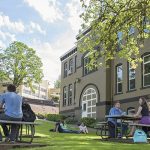 Salem, Ore. – Corban University has announced several changes to its programs and offerings, specifically in the following majors: Health Science, Exercise Science, Psychology, and Business. These changes come on the heels of an intensive academic review, conducted by Corban's faculty, deans, and Provost, in order to …
---
April 4, 2019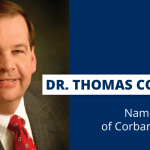 After a careful search, Corban University has selected a candidate for the position of provost: Dr. Thomas Cornman has accepted this position and will begin, tentatively, July 1, 2019.
Dr. Sheldon C. Nord, President, says, "This is a great hire for Corban University, and I can't wait to have Tom on campus."
---
March 25, 2019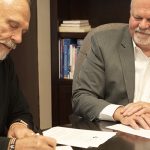 On Thursday, March 21, 2019, Corban University signed the official contract with Paid in Full Oregon (PIFO), a significant step toward offering an accredited bachelor's degree for individuals incarcerated at the Oregon State Correctional Institution (OSCI).
---
December 7, 2018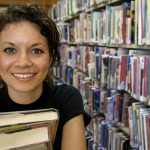 In a serious move to put students at the center of its budget strategy, Corban University has adopted a tuition freeze for 2019-20. This decision comes on the heels of a year-long re-engineering of Corban's budget, which has placed the University in the most favorable financial position they've seen in 10 years.
---
November 28, 2018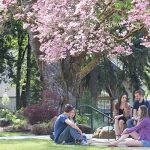 Arbor Day Foundation Honors Corban University with 2018 Tree Campus USA® Recognition
This past month, Corban University was honored with the 2018 Tree Campus USA® recognition by the Arbor Day Foundation for its commitment to effective urban forest management.
---
October 24, 2018
On Saturday, October 20, Corban students, parents, alumni, and friends donned their favorite flannels and gathered for "A Corban Homecoming." A mild fall day greeted guests and vendors, and the smell of glazed apple cider donuts and kettle corn mingled with grilling onions and the sound of a rubber sledgehammer meeting a metal car door.
---
Previous page
Next page