Corban University
News
---
December 7, 2018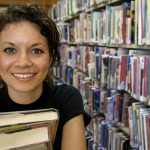 In a serious move to put students at the center of its budget strategy, Corban University has adopted a tuition freeze for 2019-20. This decision comes on the heels of a year-long re-engineering of Corban's budget, which has placed the University in the most favorable financial position they've seen in 10 years.
---
November 28, 2018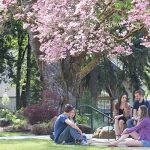 Arbor Day Foundation Honors Corban University with 2018 Tree Campus USA® Recognition
This past month, Corban University was honored with the 2018 Tree Campus USA® recognition by the Arbor Day Foundation for its commitment to effective urban forest management.
---
October 24, 2018
On Saturday, October 20, Corban students, parents, alumni, and friends donned their favorite flannels and gathered for "A Corban Homecoming." A mild fall day greeted guests and vendors, and the smell of glazed apple cider donuts and kettle corn mingled with grilling onions and the sound of a rubber sledgehammer meeting a metal car door.
---
August 31, 2018
Students made their way across the cool, sunny campus to the sound of shofars, trumpet-like instruments made from rams' horns. Used in ancient Israel to call the camp together, shofars have become an important part of Corban's Convocation celebration, as they're used to call students and faculty together while symbolizing Corban's Judeo-Christian heritage.
---
July 16, 2018
Corban University is excited to announce that they've been recognized as a College of Distinction for the second consecutive year. In addition, they've received special recognition for being a Christian College of Distinction as well as honors for their Business and Education programs.
---
June 11, 2018
This past May, ministry faculty Dr. Greg Trull, Dr. Sam Baker, and Dr. Tim Anderson traveled to Cameroon, West Africa, along with seven ministry students, for a sweet time of ministry, teaching, and celebration. While students participated in a variety of ministry opportunities, faculty prepared Corban's second cohort of pastors for graduation.
---
June 5, 2018
Corban University's Theatre Camp is fast approaching! From July 23 to August 4, students entering grades 4–12 will be exploring different facets of theatre, from script writing to costuming to choreography. Get to know one of the instructors, Emily Abbey, who has years of acting experience and a passion for educational theatre.
---
May 8, 2018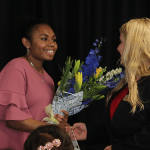 On Friday, May 4, a reception was held to honor the three Papuan students graduating from Corban University. Guests enjoyed hearing the graduates' testimonies, listening to music performed in both English and Bahasa, and being encouraged by words from Dr. Sheldon Nord, President, and Dr. Wally Wiley, visitor from Indonesia.
---
May 7, 2018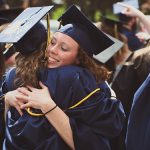 On Saturday, May 5, Corban University welcomed 249 new graduates into the world. A breezy 74 degrees greeted Corban graduates and their friends and family as they gathered on the lawn of the Salem Armory, ready to celebrate their hard-won accomplishments.
---
March 13, 2018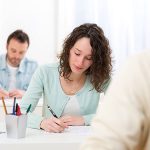 Corban University has announced that they will begin accepting the Classical Learning Test (CLT) as an alternative to the SAT and ACT, beginning Fall 2018. Created in 2015, the CLT has increasingly been embraced by colleges and universities as an acceptable exam for college admission requirements.
---
Previous page
Next page