Corban University
News
---
May 5, 2021
"It's unexplainable what a horse can do and how they can relate to someone who is struggling," says Emmy Arana, co-founder of Acres of Hope Youth Ranch and alumna ('15) of Corban's Masters of Education program. This simple observation, born through years in the saddle, grew into her life's mission.
---
April 27, 2021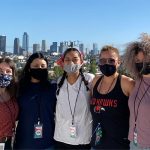 "It was five days before we were supposed to be on the road that we had to shut the trip down," Anna Benjamin remembers. "When I finally heard that it was a no, it was so difficult."
---
April 22, 2021
SALEM, OR (April 21, 2021) – Corban University will break ground on its new outdoor athletic complex, located on the north side of campus Friday, April 30 at 10:00 a.m. The groundbreaking will officially launch construction on the complex's initial phase, set to be completed in fall of 2021, a $4 million project including a state-of-the-art track and field complex, competition turf field, field lighting, and improved drainage
---
April 20, 2021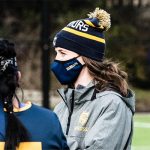 "Lacrosse can take any type of athlete and make them a great lacrosse player," says Kylie McMinn, head coach of Corban's first-ever women's lacrosse team. "It's anyone's game and it's everyone's game. If you want to be good, you can be if you put the time and the work in."
---
April 19, 2021
This March, Paid in Full Oregon celebrated the first completed academic year of its inaugural class. Partnering with Corban University and the Oregon Department of Corrections, Paid in Full Oregon strives to change the culture of Oregon's prison system through the transformational power of education and the gospel.
---
March 22, 2021
Act Six announced that 139 emerging urban and community leaders across the United States will be attending college in the 2021-22 academic year.
---
March 16, 2021
Long before her story received national attention, Corban alum Mare (Suddarth) Johnson ('15) was just one of the unfortunate first individuals to have contracted the COVID-19 virus.
---
March 10, 2021
From fire to ice, digital overload to complete power outages, this year has brought one unexpected challenge after another for Corban students.
---
March 5, 2021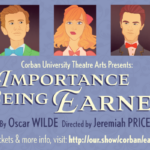 If this comic phrase, spoken off-handedly by one of Oscar Wilde's chief characters, were true, we would look on this past year and a half as a romance to rival any penned by the literary greats.
---
March 1, 2021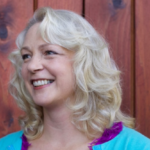 Corban Associate Professor of English and Writer-in-Residence, Gina Ochsner, was recently awarded the 2020 Kurt Vonnegut Prize for Speculative Fiction by the North American Review for her short story, "The Snow Queen."
---
Next page