Corban University
News
---
September 2, 2019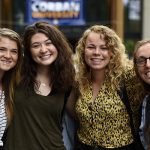 Salem, Ore. – Enrollment growth, combined with an impressive year for Corban's advancement team, points to a promising future and expanded opportunities for Corban students. Over the past ten years, Corban has seen a 23% increase in the number of on-campus undergraduate students (702 total enrollment in 2009, compared to 865 total enrollment in 2019)
---
August 28, 2019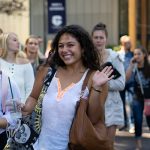 Bagpipes have long been an enjoyable tradition at Corban University's Convocation and Commencement ceremonies—two events that bookmark the academic year, ushering in the year with hope and excitement and concluding it with celebration and accomplishment. At both events, the Willamette Valley Pipes and Drums have provided regal processional music.
---
August 26, 2019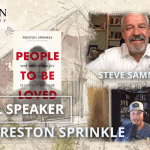 This September, Dr. Preston Sprinkle will be joining the Corban community to discuss faith, sexuality, and gender. We're excited to welcome Dr. Sprinkle once again as we enter one of the pressing conversations facing the church and LGBTQ people today: how does the Bible address faith, sexuality, and gender, and how can the church enter this conversation with compassion, truth, and love?
---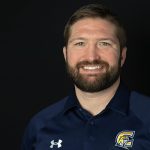 Having wrestled for Sprague High School and Oregon State University, Keegan knows first-hand just how personal a wrestling match can feel. "When you have success, you feel really good because it's a reflection of all the hard work you've put into the sport. When you don't have success, even if you've worked hard, it can be really crushing."
---
July 15, 2019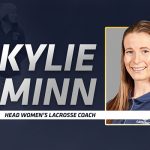 Corban University director of athletics Twiggs Reed announced recently that Kylie McMinn will serve as the inaugural head coach for the Warrior women's lacrosse team. She will begin her duties as the squad's first-ever skipper on July 1, with the program's first competitive season slated for the spring of 2021.
---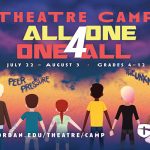 Open to students entering grades 4–12, Corban's Theatre Camp provides fun, educational training in theatre arts. We provide a platform for students to explore and express their God-given creativity and imagination while encouraging them to delight in the theatre process and the end-product.
---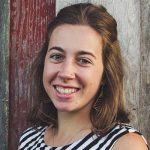 CONGRATULATIONS to Tiana Nisly for starting a new position in the Finance Office at Pioneer Bible Translators in Dallas, Texas, shortly after graduating this past May with a degree in Business Administration! Tiana shares how she came to join the Accounting team at Pioneer Bible and what drew her heart to this organization:
---
July 10, 2019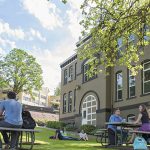 Last month, Corban University announced a four-way partnership with Mountain West Investment Corporation, Portland Leadership Foundation, and Degrees of Change to offer full-need Act Six leadership scholarships to high performing students from urban and under-represented communities.
---
May 6, 2019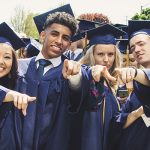 The sound of bagpipes filled the air on Saturday afternoon as the Willamette Valley Pipes and Drums rehearsed for Corban University's commencement ceremony. Meanwhile, students in caps and gowns gathered on the lawn outside the Salem Armory. Tassels, cell phones, and bright floral patterns were everywhere.
---
April 26, 2019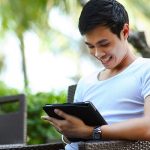 Corban University announced earlier this week that they have officially been approved by the Northwest Commission on Colleges and Universities (NWCCU) to move forward with four new Master's programs this fall. Each of these programs will leverage Corban's existing online MBA program, combining business courses with additional courses in specialized…
---
Next page