Corban University
News
---
August 31, 2021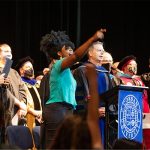 "Praise God, from whom all blessings flow; Praise Him, all creatures here below; Praise Him above, ye heavenly host; Praise Father, Son, and Holy Ghost. Amen." — The Common Doxology, Thomas Ken
---
June 30, 2021
"Undoubtedly, teaching in the twenty-first century is challenging," says Corban alum David Holcomb ('12). "However, teaching is also incredibly rewarding because of the visible and invisible impact we have on the lives of our students."
---
June 29, 2021
He was greeted by a chorus of children's voices calling out, "Uncle Greg, Uncle Greg!" As they ran forward, ushering him into a home which had become so familiar to him the past few years, they showed all that they had learned since he had been gone: the practiced motion of tying shoelaces, new games invented during the pandemic, the rhythmic juggling of a soccer ball. It had been over a year since he had been back.
---
June 22, 2021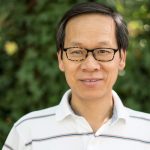 Corban Assistant Professor of Physics, Dr. Yufeng Zhao has partnered with a team at Rice University to conduct groundbreaking new frontier research at the intersection of sustainability and the field of material science.
---
May 8, 2021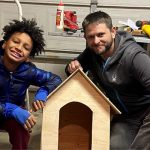 Todd Kleppin's ('93) journey toward youth mentoring initially had very little to do with youth. After helping his church team with the city to build a state-of-the-art skate park on their property to connect with and serve the youth of their community, Todd was surprised to see each day that, among the 100-plus kids who flocked to the park, there was never an adult in sight.
---
May 5, 2021
"It's unexplainable what a horse can do and how they can relate to someone who is struggling," says Emmy Arana, co-founder of Acres of Hope Youth Ranch and alumna ('15) of Corban's Masters of Education program. This simple observation, born through years in the saddle, grew into her life's mission.
---
April 27, 2021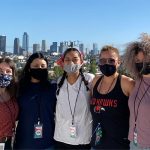 "It was five days before we were supposed to be on the road that we had to shut the trip down," Anna Benjamin remembers. "When I finally heard that it was a no, it was so difficult."
---
April 22, 2021
SALEM, OR (April 21, 2021) – Corban University will break ground on its new outdoor athletic complex, located on the north side of campus Friday, April 30 at 10:00 a.m. The groundbreaking will officially launch construction on the complex's initial phase, set to be completed in fall of 2021, a $4 million project including a state-of-the-art track and field complex, competition turf field, field lighting, and improved drainage
---
April 20, 2021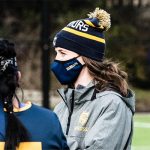 "Lacrosse can take any type of athlete and make them a great lacrosse player," says Kylie McMinn, head coach of Corban's first-ever women's lacrosse team. "It's anyone's game and it's everyone's game. If you want to be good, you can be if you put the time and the work in."
---
April 19, 2021
This March, Paid in Full Oregon celebrated the first completed academic year of its inaugural class. Partnering with Corban University and the Oregon Department of Corrections, Paid in Full Oregon strives to change the culture of Oregon's prison system through the transformational power of education and the gospel.
---
Next page