Corban University
Intercultural Studies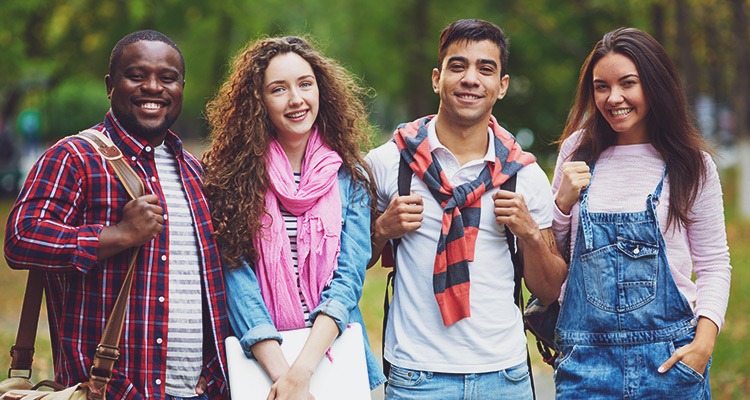 Prepare to reach the world for Christ, sharing God's love and the life-giving truth of the gospel. You'll receive training on cultural sensitivity, cross-cultural adaptation, language learning and intercultural communications, plus practical experience to tie it all together.
Committed Christians require an increasing list of competencies and skills for ministry today. Most of the 3.14 billion people who have never heard of Jesus Christ as Lord and Savior live in areas of the world experiencing unprecedented upheaval. Relief work, teaching, and skills training can provide opportunities for Christians to build relationships, evangelize, and disciple these people while they also provide practical help, sometimes in places that are closed to traditional missionaries.
Wherever God leads, you'll be equipped to teach the Bible, build relationships and show His love in practical ways.
Learn more about all you can expect as a student in Corban's School of Ministry.
Career Options
As an intercultural studies major, you will be prepared to understand, engage, and minister to people in a variety of cultural contexts within the United States and around the world. Corban graduates are making a difference as:
Missionaries
Evangelists
Teachers
Chaplains
Church Planters
Non-profit leaders
Concentrations
The intercultural studies major begins with a core consisting of three essential areas: philosophy and theology of ministry, language learning and intercultural communication, and foundational concepts in the social sciences (anthropology, sociology, political science, economics and history). You may then choose to specialize in one of the following areas of intercultural service:
Strategic Leadership (leadership in humanitarian and mission agencies)
Relief and Community Development Work
Linguistics (Bible translation)
TESOL (teaching English)
Communication and Multimedia (telling the stories of people and communicating the needs of humanitarian and mission agencies)
Non-Profit Leadership (administrative humanitarian work and creative-access entrepreneurship)
You can also choose to build a TESOL (Teaching English to Speakers of Other Languages) minor into this (or any) degree, which can open additional job opportunities and allow entrance into countries closed to traditional missionaries.
What You'll Learn
The intercultural studies degree will give you a strong understanding of the biblical basis for missions, as well as help you develop your intercultural intelligence and competence, and language acquisition skills. You will also learn strategies to address contemporary geo-cultural realities and religious worldviews from a biblical perspective.
Your courses will vary based on which concentration you choose, but could include:
Social Justice in Global Context
Intercultural Communication
Theology of Ministry
Christian Ethics
Teaching the Bible
Missional Living
Religious Movements
Language & Culture Acquisition
Cultural Anthropology
You will also take three graduate-level Bible or theology courses as part of your bachelor's degree, which could include:
God and His Word
Christ's Redemption
God's People
Interpreting Scripture