Click here for faculty and staff open positions.
Students
Student Employment Opportunities are campus jobs for current students that are frequently open for application. It is important to note, students eligible for Federal Work Study may apply to any regular student worker position on campus. Work study eligibility is not a guarantee of employment.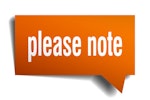 Positions listed below do not necessarily have an immediate opening. Information from interested students will be held by hiring managers in a pool and reviewed as positions become available.
Students who are employed at Corban University are required by the Department of Homeland Security to provide original (not copies) documentation for their I-9 form prior to beginning work. Please get your documents out of the safe and bring them TO CAMPUS with you. Time to take responsibility for your passport, green card, original birth certificate or actual social security card. Without proper identity documents, you will have a delay in starting your new job while you wait for your parents to mail them to you. No one wants that.
Usually Hiring:
Sometimes Hiring:
Equal Employment Opportunity
Corban University is a faith-based institution of higher education which requires faculty and staff to be in agreement with our doctrinal statement and to adhere to our community life style standards.
With this, as an independent educational institution which exists to educate Christians who will make a difference in the world for Jesus Christ, a personal relationship with Jesus Christ is required for all employees and students. Within these guidelines, it is the policy of Corban University to provide equal opportunity to all applicants, employees and students and not to discriminate on the basis of gender, disability, race, color, national origin or age in access to, or treatment in employment, unless it relates to job performance.
The University will afford reasonable accommodations to qualified applicants and employees with a known disability, if necessary, as long as the employee can perform the essential functions of the job, with or without accommodation and the accommodation does not cause undue hardship.

Learn more about Corban University here: