Corban University
Study Abroad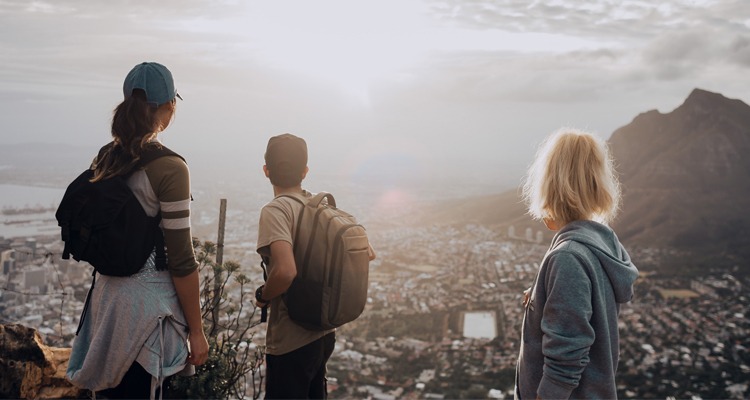 Study abroad programs enhance your college experience and expand your perspective. You will study with knowledgeable professors, be immersed in unique cultures, and see firsthand how you can make a difference. At Corban, you aren't limited to Salem. You have many opportunities to see the world!
Why study abroad?
Studying abroad through Corban University develops responsive, globally-engaged Christians who will make a difference in the world for Jesus Christ. Consider your calling and career while earning credits toward your Corban University B.A. or B.S. degree abroad.
Program Outcomes
You've probably heard that "travel is the best education." But studying abroad through a Corban-sponsored program allows you to:
Make a difference: Become a life-long learner, committed to cultural understanding in an ongoing process of learning, growth, and adjustment.
Expand your perspective: Emerge from study abroad with a worldview wider than Salem, Oregon, or North America.
Practice cultural responsiveness: Connect with your host families, communities, and countries.
Connect study abroad to academic success: Integrate study abroad into your field(s) of study.
Carry out the Great Commission: Know the place of your faith in the world.
Study abroad support from start to finish
The Center for Global Engagement supports students on all levels of the study abroad process to foster holistic and meaningful learning before, during, and after study abroad. Come to us for help finding a program, evaluating the best options for your strengths and skills, finding financial aid, and planning study abroad within a four-year degree cycle. From pre-departure training to re-entry and reflection, the CGE is here to help your study abroad experience flow smoothly.
Program Options
Start your study abroad journey with the Corban University Center for Global Engagement. From three weeks to a semester or full year, Corban study abroad options serve a range of life stages and degree paths. Find your own program or choose a pre-approved program through our partnership with CCCU.
CCCU Programs

Corban students can participate in any GlobalEd program offered by the Council for Christian Colleges & Universities (CCCU). Study internationally or explore your passion for music or politics in the U.S. Whichever program you choose, it's sure to be a life-changing experience.
The programs available for the 2021-2022 school year include:
Independent Programs
The following independent programs are some that Corban students have pursued in the past, but require applying directly to the program.
Nashville Contemporary Music Center
This program offered through Greenville University helps you learn the ins and outs of the music industry, whether as an artist, producer, manager, marketer, or audio engineer.
Seville – Semester in Spain
Trinity Christian College offers an immersive program for undergraduates with beginning, intermediate, or advanced Spanish-language skills.
Uganda Studies Program
Uganda Christian University provides a unique opportunity to explore tracks in social work, global health, and cross-cultural issues while you stay with Ugandan host families.
Study Tours
Travel to lands of Lords, Ladies, Lilliputians, Leprechauns. Dive into the inner workings of global business operations. Follow the footsteps of Moses and Jesus and explore ancient biblical sites where some of the greatest events in human history have taken and will take place.
Study tours give you the opportunity to study abroad without spending an entire semester away. These faculty-led tours typically happen in May and take about two weeks. England, Scotland, Ireland, Israel, Egypt, Indonesia, and Morocco are just a few of the locations you could explore.
Ready to Go?
Contact global@corban.edu as soon as possible to begin the pre-application, financial aid, and course substitution processes for study abroad. Visas, vaccinations, and other arrangements may take time to arrange, so plan ahead and act early!
Center for Global Engagement
global@corban.edu
503-375-7086