Corban University
Mathematics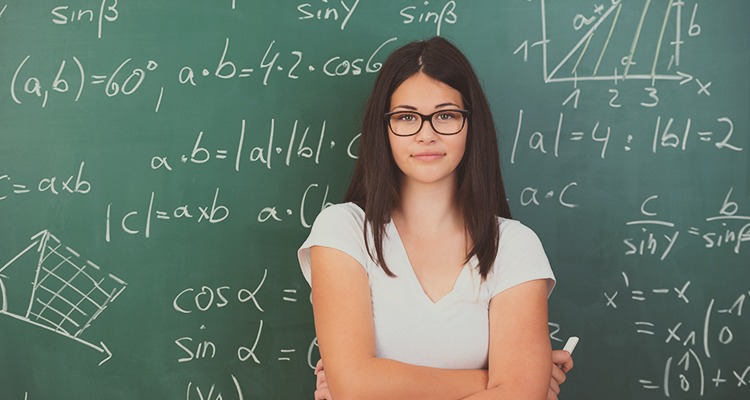 Was math discovered or created? That's just one of the many questions you'll ponder as you explore the world of mathematics at Corban. In a field of logic and orderliness, you'll recognize God's awesome power and design.
A mathematics degree from Corban opens the door to careers in math education, engineering, computer science, statistical research and more. Through the study of mathematics, you'll be challenged to enhance your problem-solving skills and analytic ability while gaining a new appreciation of God's orderly creation.
Math students at Corban choose between degrees in mathematics or mathematics education, depending on their career goals. Both options offer small class sizes, personal mentoring by faculty and unique opportunities to equip you for success.
Is Mathematics the right major for you?
Yes, if:
You enjoy working with numbers.
You don't mind working through lengthy processes when it leads to a positive outcome.
You're highly motivated and don't give up easily.
You enjoy tackling a problem from multiple angles.
You tend to think logically and observe patterns and symbols in the world around you.
What You'll Learn
The coursework of the mathematics program will challenge you to effectively apply quantitative tools and logical thinking to solve problems, identify mathematical concepts in real-world situations, and use technology to understand, solve and evaluate mathematical problems. Some of the topics you will study include:
Calculus
Theory of Numbers
Linear Algebra
Higher Geometry
Statistics and Probability
Abstract Algebra
Math Analysis
Program Worksheets
Calculator Programming
Corban students get hands-on experience in calculator programming—including creating video games.
Creative Projects
Explore the artistic side of math with fractal competitions, tessellations and other projects that illustrate the symmetry and orderliness of mathematics.
Biblical Perspective
At Corban, we believe that the God of the universe is an amazing mathematician. The things He put in the world for people to find are spectacular, and the study of mathematics is a means of using those findings in science and technology. As you study at Corban, you'll grow in faith and knowledge as you prepare for your career.
Meet Corban's Mathematics Faculty