Corban University
April 22, 2020
Embracing Disruption with Prayer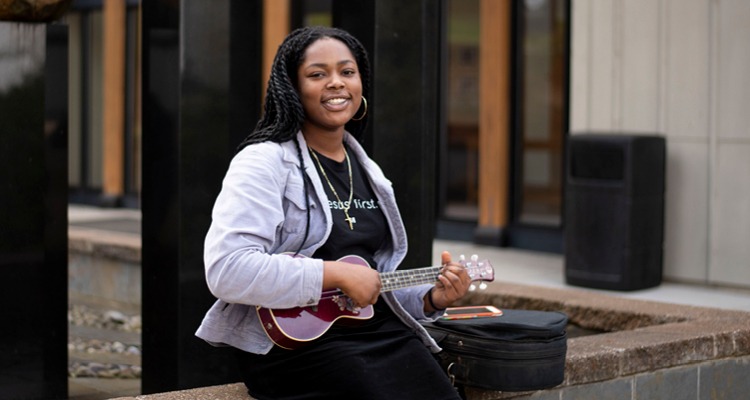 Tobi Adeoye (class of 2022) is studying biomedical sciences at Corban. She is currently the Student Government Association Vice President, and was recently elected as SGA President for Fall 2020. In addition, Tobi competes as a thrower for the women's track & field team and participates on Corban's debate team. Learn how Tobi is rising to meet the challenge of COVID-19 with prayer. 
What has been a challenge, disappointment, or loss you've faced in the COVID-19 crisis? 
"I think the challenge I've faced as a result of COVID-19 has been slight scheduling problems with my job and having to cancel my flight home. However, the biggest disappointment to me in this is the selfishness and depravity in the world—the fact that some people don't care enough about others to take this seriously." 
What has been an unexpected blessing you've seen or experienced? 
"An unexpected blessing in all of this is the way the body of Christ has stepped up. Never have I so strongly and genuinely seen the presence of Christ on various social media platforms." 
What is God revealing to you about Himself during this time? 
"God has taught me how to pray again. I think it is no coincidence that I've been studying books on prayer leading up to one of the biggest epidemics of my generation. God has been reaching out to me through these books, about what He wants my prayers—my dialogue with Him—to sound like. He wants my prayers to be relational and not a ritual. He wants to hear my heart in all my words and intercessions. Most importantly, He wants ME, a close intimate relationship with me, and that requires me to pray more genuine prayers."