Corban University
Faculty Features
---
May 26, 2020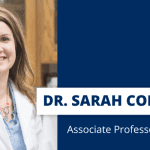 A small rural hospital in Stayton, Oregon, was awaiting supplies to run their qPCR test—the test that determines if patients are sick with COVID-19.* But before the supplies could arrive, they were rerouted to a larger hospital in New York.
---
May 12, 2020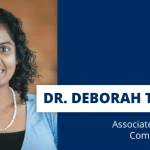 Starting Fall 2020, students can join Corban's computer science program! Leading the program is new faculty hire Dr. Deborah Thomas, who completed her master's and PhD at the University of Notre Dame in Indiana and comes to Corban after nine years of teaching at Bethel University in St. Paul, Minnesota.
---
April 22, 2020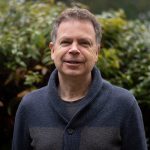 Professor of English Dr. Marty Trammell shares how teaching remotely has shaped his interactions with students. But while this new teaching format comes with unique challenges, Dr. Trammell isn't daunted or discouraged.
---
March 13, 2020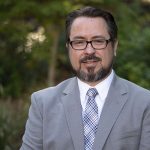 Last fall, Corban welcomed Dr. Ryan Connor as a faculty member for Corban's MA in Clinical Mental Health Counseling. Dr. Connor comes to Corban with a unique combination of experience in full-time ministry and clinical counseling.
---
December 11, 2019
In the early morning of Friday, December 6, Anne Swearingen Jeffers passed away just two months after her 91st birthday. On behalf of Corban University, I'd like to take a moment to remember the legacy of a woman who has shaped and guided generations of Corban students.
---
November 13, 2019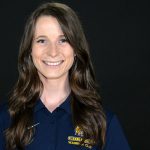 "I love to win as much as the next person," says Kylie McMinn, Corban University's new women's lacrosse coach. "For me, that's more fun. But my main focus is helping the girls become excellent women – athletically, academically, relationally, and spiritually."
---
August 26, 2019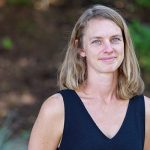 "I view math as a language used to describe and understand our natural world, both tangibly and abstractly. When we follow its logic, we often find ourselves with breathtaking supernatural results. I like to share this logical language lens with students, and watch how they use it."
---
July 24, 2019
"I'll bring donuts for the person who can find the word 'privacy' in the U.S. Constitution," says Sandra Flint. Although she's been teaching part-time at Corban University since 2015, Flint's upcoming retirement from the FBI has freed her to accept a full-time faculty position this fall in the Criminal Justice and Forensic Psychology programs.
---
January 21, 2019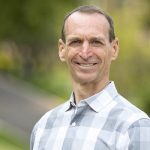 What does it mean to be healthy? What does it mean to be well? Exercise science professor Dr. Doug Crowell challenges his students to view health and wellness from a different perspective than popular culture—a perspective he had to learn the hard way in college.
---
October 15, 2018
Dr. Yufeng Zhao, Corban University's new Assistant Professor of Physics, grew up in atheist China. He remembers learning Darwinism and Marxism as absolute truth. Growing up, he learned that the material world was the highest—and only—reality. Little did he know that the natural, material world would one day serve as the first signpost pointing him to Christ.
---
Next page