Corban University
Faculty Features
---
January 21, 2019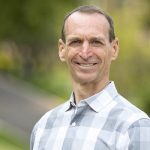 What does it mean to be healthy? What does it mean to be well? Exercise science professor Dr. Doug Crowell challenges his students to view health and wellness from a different perspective than popular culture—a perspective he had to learn the hard way in college.
---
October 15, 2018
Dr. Yufeng Zhao, Corban University's new Assistant Professor of Physics, grew up in atheist China. He remembers learning Darwinism and Marxism as absolute truth. Growing up, he learned that the material world was the highest—and only—reality. Little did he know that the natural, material world would one day serve as the first signpost pointing him to Christ.
---
August 13, 2018
This past May, Dr. Kristin Dixon returned from Nairobi, Kenya, along with education faculty Dr. Jennifer Kleiber and Corban education students Mary, Lily, Jessica, and Tenille.
The purpose of the trip had been two-fold: students were given the opportunity to observe and teach alongside national Kenyan teachers, while faculty spent time observing teachers to support and encourage them.
---
January 8, 2018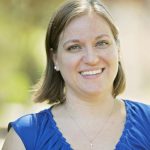 How do men and women become interested in STEM fields, and what makes them stay?
Dr. Christina Cooper, Assistant Professor of Biology at Corban University, explored this question and more in research she co-authored with Dr. Adam V. Maltese of Indiana University: "STEM Pathways: Do Men and Women Differ in Why They Enter and Exit?"
---