Corban University
April 22, 2020
Time, Talent, Treasure: Howard and Ivy Games Leave a Legacy at Corban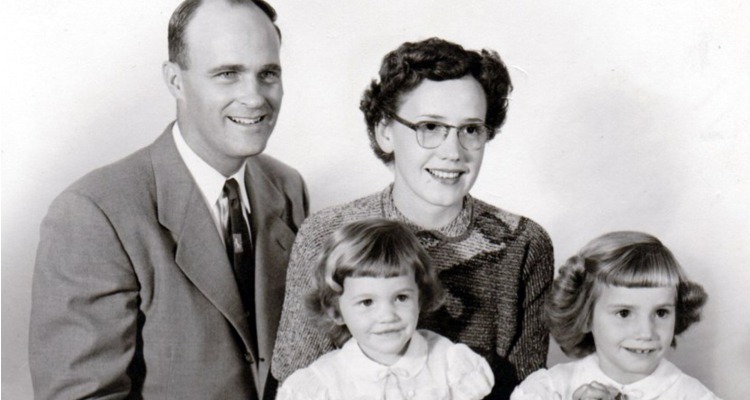 "So whether you eat or drink or whatever you do, do it all for the glory of God." – 1 Corinthians 10:31  
Born August 25, 1921, Howard Games spent his childhood in Southern Idaho. At an early age, he fell in love with flying planes, and even traveled to Boise at the age of 6 to meet Charles Lindbergh. He continued pursuing his passion for flying into adulthood and earned his pilot's license from the College of Idaho in 1940. In 1942, he enlisted in the U.S. Army Air Corps as a pilot and flew more than 60 combat missions during World War II, including one on D-Day. 
During his time in combat, Howard accepted Jesus Christ as his Savior. He considered that the most important decision of his life. Marrying his wife, Ivy, in 1945 was a close second.  
Ivy Williams, born in 1923, spent her childhood in Spokane, Washington. She met Howard in Spokane in November 1944, and they were married the following May, just 16 days after V-E Day.  
After the war, Howard completed his engineering degree at Gonzaga University and went on to work for the Army Corps of Engineers. His work eventually took the couple to Seattle, where they joined Gatewood Baptist Church and had two daughters, Claudia (Green) and Kathy (Spurgeon).  
At Gatewood Baptist, Howard and Ivy immediately began giving of their time and talent. Howard served as a deacon, Sunday school teacher, and high school youth group leader. Ivy was in the women's missionary circle and served as church clerk. They were both passionate about helping young people grow in their faith, and began taking carloads of young adults down to El Cerrito, California, to attend visit days at Western Baptist Bible College (now Corban University).  
What began as a high school ministry turned into a love and devotion for the small Christian college in El Cerrito. When the school moved up to Salem, Howard drove down from Washington to help prepare the campus for use. He fondly remembered trimming the hedges along the main campus driveway. 
In 1973, Howard was elected to join Western Baptist's Board of Trustees and served for ten years.  
In 1999, Howard and Ivy moved to Salem to be closer to family, allowing them to expand their service at Western Baptist. Howard volunteered in the archaeological museum once a week and helped construct sets for the theatre department. Meanwhile, Ivy helped with campus mailings and sewed costumes for the plays. When the theatre department established a group of supporting patrons, Howard and Ivy were among the first to sign up.  
"Mom and Dad lived out their faith in practical ways," says their daughter Kathy. "They left an amazing legacy for us to follow." 
Both Games daughters, Kathy and Claudia, attended Western Baptist, graduating in '72 and '76, respectively. In 1990, Claudia returned to serve as a faculty member in the teacher education program, teaching full-time until 2013. Howard and Ivy's granddaughter, Kathryn, also attended Corban. 
As Howard and Ivy entered their later years, lack of physical energy prevented them from continuing to give of their time and talent. Yet they found other ways to give to the University. Claudia says, "It was the decision of both Howard and Ivy to have Corban in their trust after financially supporting Corban for years. They believed the school was solid in its biblical teaching and wanted the work of Corban to continue to educate future generations of Christians."  
Last July, when Howard Games passed away, just 15 months after the passing of Ivy, his daughters shared that Howard and Ivy had left $200,000 of their estate to Corban University.  
Kathy shares two reasons her parents named Corban in their estate: "First, Mom and Dad have always had a heart for young people. Second, they were grateful for the unwavering stand the school has taken through the years, never compromising on their teaching of God's Word." 
For Howard and Ivy Games, no act of service was too big or too small. From sewing costumes and trimming hedges, to serving on the Board of Trustees, to entrusting Corban with their financial resources, the Games sought to glorify God in all they did, leaving a legacy of service not only for their daughters, but for all of us at Corban.