Corban University
July 16, 2018
Corban University Receives National Recognition as a College of Distinction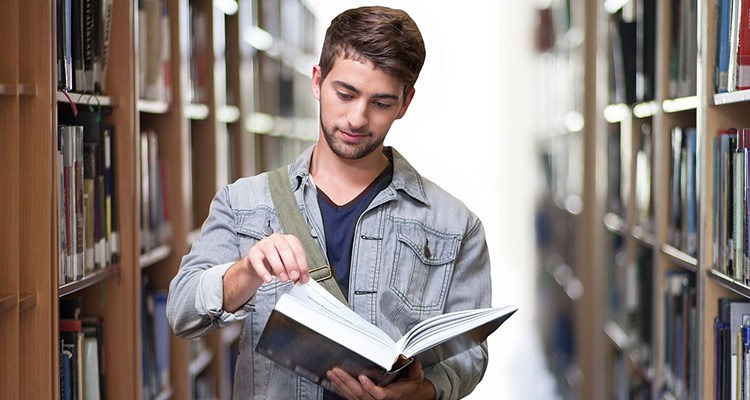 Salem, Ore. — Corban University is excited to announce that they've been recognized as a College of Distinction for the second consecutive year. In addition, they've received special recognition for being a Christian College of Distinction as well as honors for their Business and Education programs.
Colleges of Distinction looks for schools that have been proven to provide a student-centric approach to education, particularly at the undergraduate level. Rather than size or prestige, Colleges of Distinction seeks out schools that put their students first.
Colleges of Distinction's selection process consists of a review of each institution's freshman experience and retention efforts alongside its general education programs, alumni success, strategic plan, student satisfaction, and more. Schools are accepted on the basis that they adhere to the Four Distinctions: Engaged Students, Great Teaching, Vibrant Community, and Successful Outcomes.
Engaged Students
Corban University has been recognized for its engaged students. Students learn not only in the classroom but also alongside professors as they conduct research, in the Salem community as they serve with local nonprofits and other agencies, and around the world as they study, adventure, and serve. Health Science students travel to Haiti for "more than medicine" trips, education students observe and teach in classrooms in Nairobi, Kenya, and business students travel to Singapore and Indonesia. Students' worldviews are expanded as they move out of their comfort zones to see their field in action.
Great Teaching
Colleges of Distinction recognizes Corban professors for great teaching! Small class sizes are just the beginning. Faculty also mentor and advise students, both in small major-focused groups and one-on-one. Corban faculty keep their doors open and are available for more than academic support, as they invest in students' emotional and spiritual health as well. In addition, faculty often bring real-world wisdom and experience to the classroom, from business to counseling to law enforcement. While many faculty research and publish, they've demonstrated that their first priority is always the success of their students.
Vibrant Community
Ask any student why they chose Corban, and they'll likely say "the community." Colleges of Distinction has recognized Corban for its close-knit, welcoming community. Whether you enjoy theatre, hiking, cinematography, Frisbee, or just hanging out in a hammock, you'll find a group of people to come alongside you. In addition to participating in 13 collegiate sports, students engage in community through a variety of clubs, ministries, and activities. From debate to street ministry to the annual Lumberjack Games, students will find people to create, serve, grow, and do life with.
Successful Outcomes 
As a College of Distinction, Corban has demonstrated that its students leave campus prepared to enter their career. During their four years at Corban, students engage in a variety of internships and practicums that equip them to graduate with competence. From internships at the Oregon State Capitol to teaching practicums in the Salem-Keizer school district, students graduate with experience and competence as well as knowledge.
"Colleges of Distinction is far more than a ranking list of colleges and universities," said Tyson Schritter, Chief Operating Officer for Colleges of Distinction. "We seek out the schools that are wholly focused on the student experience, constantly working to produce graduates who are prepared for a rapidly changing global society. Now recognized as a College of Distinction, Corban University stands out in the way it strives to help its students to learn, grow, and succeed."
Learn more about Corban's engaged students, great teaching, vibrant community, and successful outcomes at collegesofdistinction.com.
About Colleges of Distinction: Since 2000, the Colleges of Distinction website and guidebook have honored schools throughout the U.S. for their excellence in undergraduate-focused higher education. The cohort of schools in the Colleges of Distinction consortium distinguish themselves through their focus on the undergraduate experience. The website and annual guidebooks provide dynamic college profiles, customized tools, and resources for students, parents, and high school counselors. For more information, and to learn how to become a College of Distinction, visit CollegesofDistinction.com.