Corban University
July 15, 2019
Corban University announces Kylie McMinn as the inaugural head coach for Women's Lacrosse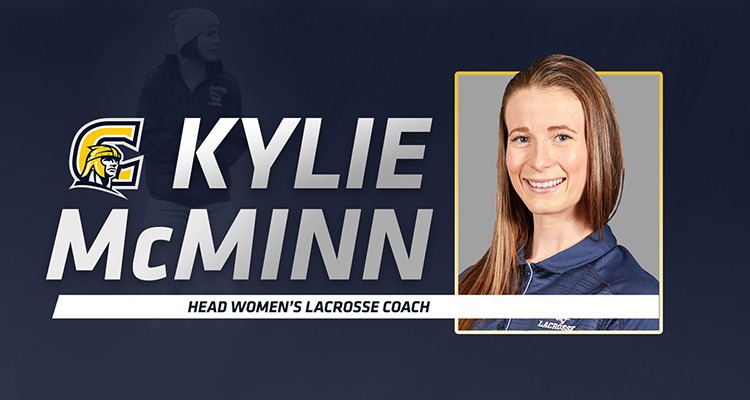 Corban University director of athletics Twiggs Reed announced recently that Kylie McMinn will serve as the inaugural head coach for the Warrior women's lacrosse team.
She will begin her duties as the squad's first-ever skipper on July 1, with the program's first competitive season slated for the spring of 2021.
"We are excited to welcome coach Kylie McMinn as Corban's inaugural head women's lacrosse coach," said Reed. "Coach McMinn has both played and coached at the collegiate level. Her understanding of the game, as well as her ability to communicate it, will make her an excellent coach on the field. Her deep love for the Lord and her desire to mentor student-athletes both on and off the field make her an excellent person to start this exciting sport at the school."
McMinn joins the Navy and Gold after previously coaching at Montreat College in North Carolina, where she helmed the Cavaliers' women's lacrosse team. As a player, McMinn was an elite midfielder for Montreat during its inaugural season, serving as the team captain and earning Appalachian Athletic Conference (AAC) All-Conference and All-Academic accolades.
Before her time as a Cavalier, McMinn also competed as a standout member of NCAA Division II Concordia University-Irvine's first-ever women's lacrosse team.
Her exceptional understanding of the game and her detailed knowledge of leading a start-up program make her an ideal fit to captain the launch of women's lacrosse at Corban University.
"I am so thrilled and humbled that God has led me to Corban," McMinn stated. "He never ceases to amaze me with His goodness. It's exciting to be a part of a community that is passionate about Christ, life, and pursuing excellence. I look forward to building a lacrosse program that fits that mold, and I cannot wait to see who God brings along and how He develops us into a standout program for His glory."
Lacrosse is one of the fastest-growing sports in the United States, and Corban is the first NAIA institution in the state of Oregon to feature a women's program.
"Spearheading NAIA varsity lacrosse in Oregon is a privilege I am honored to accept," McMinn added. "The sport is in a beautiful place right now, and I feel blessed to be a part of growing this awesome game."
Upon her arrival, McMinn will begin the recruiting process immediately, with the Navy and Gold women's lacrosse program looking ahead to the 2020-21 academic year for its first official season of competition.