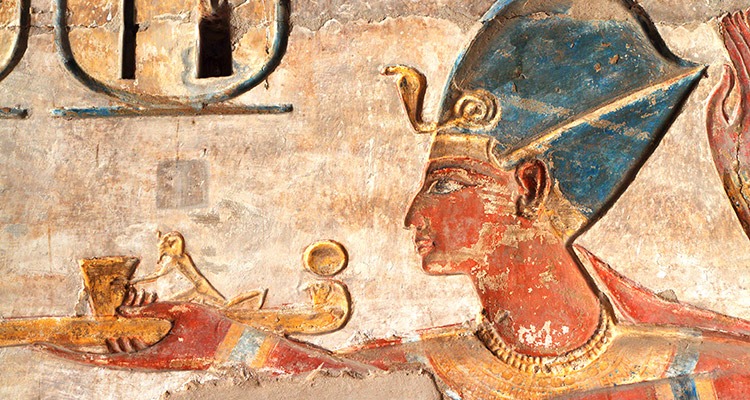 Located on the second floor of Corban's library, the Prewitt-Allen Archaeological Museum houses a rare collection of over 900 artifacts and replicas from the Middle East and Greece, ranging from 7th century Egypt to 18th century Ottoman Empire (modern-day Iraq).
Visitors are welcome to peruse the museum and enjoy highlights such as a high-quality plaster cast of the Black Obelisk of Shalmaneser, over six feet tall (Assyrian, 858–824 BC), and similar life-size replicas of the Rosetta stone (Egypt, 196 BC), a monumental discovery for the study of languages, and the Code of Hammurabi (Babylon, c. 1754 BC), one of the earliest preserved writings that contains a system of laws and statutes.
A significant portion of the museum houses manuscripts and fragments, including facsimiles of the Codex Sinaiticus, Codex Vaticanus, Codex Bezae, and Codex Washington. These four complete manuscripts of the Bible, which date from the 4th century AD, are all in Greek and serve as the basis for modern translations of the English Bible.
Dozens of authentic original artifacts include several complete Torah scrolls, early fragments of the New Testament, Grecian and ancient Middle Eastern pottery, ancient Egyptian artifacts (including two rare exhibits of mummified falcons), and more.
Visitors are welcome to peruse the museum during library hours. While group tours are not being offered at this time, we encourage you to set aside at least an hour to enjoy the exhibits.
The museum owes its existence primarily to the labors of two men: Robert S. Allen and J. Franklin Prewitt, who each contributed hundreds of volunteer hours to establish a depository for the benefit of Middle East and Biblical studies. It has been a part of Corban's Library throughout its existence.