Cutting-edge, affordable training with the flexibility your ministry requires.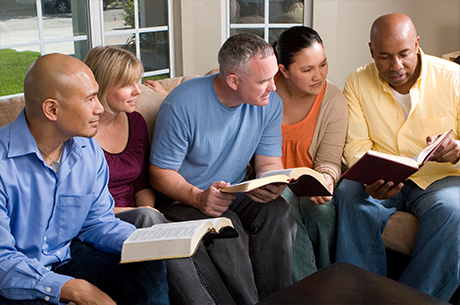 100% Online Programs
Corban University's new online ministry programs allow you the best of both worlds. You can stay where you are and still get one of the best educational experiences available. Study with recognized experts in Bible history, theology and Christian leadership without the need to uproot your family and travel to seminary.
Exceptional Education
The faculty has served as leaders in a wide array of Christian organizations around the world. You'll draw from their breadth of practical experience and depth of theological understanding to realize your full potential as a Christian leader. By taking advantage of our 100% online delivery method, we can take cutting edge, practical ministry training to the front lines of your local ministry.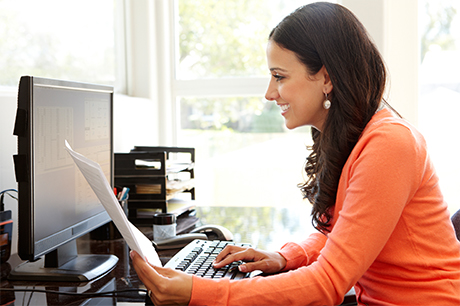 Our programs prepare you for effective service in a wide variety of fields.
Corban University is dedicated to educating Christians who will make a difference in the world for Jesus Christ. We've spent years researching the best ways to communicate God's truth and deliver the highest quality education in an online format. This year we're introducing new online ministry degrees that meet the needs of busy students who want to pursue a graduate degree.
There are four tracks to choose from, giving you the option to focus on the kind of training that will make you the most effective in your local ministry.
Fall
Interpreting Scripture
BI511
An introduction to valid methodology in determining the original meaning of biblical texts and applying their modern significance. Special attention is given to the structure and underlying presuppositions of the original text and the problem of prior understanding on the part of the interpreter. Building upon the foundation of sound hermeneutical and exegetical principles, the student will gain skill in doing exegesis through observation of good exegetical models and through practice in personally applying the principles to selected texts. The examples and exercises in this course are based upon the English Bible, but are designed to prepare the student for effective biblical study, whether in translation or in the original languages.
Learning and Living OT History
BI512
A study of the Old Testament books of Genesis through Esther with an emphasis on their content, integrity, and theology within their historical, cultural, and, geographical backgrounds. The biblical meaning will also be related to contemporary Christian living, thinking and ministry.
Becoming a Servant Leader
CM551
A core course designed to help students gain an accurate knowledge of themselves in how they have been shaped and prepared by God for an optimal role in furthering His purposes. Through the use of a variety of inventories, life mapping, personal reflection, interviews, and direction from the instructor, students will be assisted in assessing how their gifting, natural abilities, experience, personality and passion contribute to their development in leadership. (Additional Course Fee)
God's People
TH503
A thoughtful overview of Christian theology in the areas of soteriology, pneumatology, ecclesiology, and eschatology. The student will be encouraged to develop his or her theological grid and gain exposure to theological terminology, scriptural support for doctrines, theologians and historical developments which have played a major role in Christian theology. Student will develop their own doctrinal statement reflecting their understanding of biblical teaching in each area of Christian theology.
Space is limited so don't delay!
Our programs prepare you for effective service in a wide variety of fields.
Master of Arts in Christian Teaching can open doors for ministry in Christian schools, teaching overseas and many other educational settings.
Master of Arts in Non-profit Leadership equips you to lead and serve in management and administration roles in church and parachurch ministries.
Master of Arts in Spiritual Formation trains you to better understand how best to help people grow in Christ. This versatile degree benefits anyone seeking to disciple and develop believers in their walk with the Lord.
Master of Divinity in Church Ministry represents the standard for training for those in pastoral or missionary work. It combines a solid foundation of Bible and theology courses with current thinking in leadership and church development.
Space is limited so don't delay!