Corban University
About Us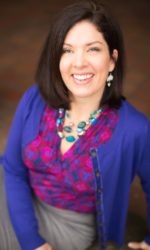 Janine Allen, Ed.D. (George Fox University)
Associate Provost of Global Engagement
JAllen@Corban.edu
503-589-8158
Dr. Allen serves as Associate Provost of Global Engagement at Corban University. From the beginning, she has overseen the development of Corban's global initiatives in Southeast Asia and now leads Corban's Center for Global Engagement. She believes interacting cross-culturally requires self-awareness, a commitment to confront blind spots and truly seeking to understand others to work towards a shared purpose. Cross-border partnerships, which rely on relationship, are a great fit for Janine's passion for learning about others and their cultural ways of being. Janine coordinates dual degree and certificate professional development programs worldwide and builds Corban's partnerships in Australia, China, Indonesia, Israel, New Zealand, Peru and other countries. The focus of partnership development is building the domestic infrastructure in the given region and contextualizing best practices to further educational access and equitable learning opportunities.
---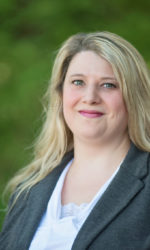 Kara Sappington, M.A. (Wheaton College)
Associate Director of Curriculum and Student Support
Corban Language Institute
KSappington@Corban.edu
503-375-7124
Kara Sappington brings teaching experience combined with a B.S. in Human Development and Family Sciences and a M.A. in Intercultural Studies and TESOL. Kara has worked in a variety of administrative and teaching positions helping families and students, including a non-profit community center offering companion English classes for both children and adults. She has experience teaching in university and community college settings, in the United States and abroad. She loves looking for ways to support current language teachers or undergraduate professors as they teach diverse students in their classrooms and she is always looking for ways to deepen her personal understanding of cultural issues.
---