Giving to Corban
Corban University is a place of forming and sharing ideas... talking about faith and values... cultivating an ethic of service... learning about and respecting other cultures... seeking just and peaceful solutions to the world's challenges... and connecting one's gifts to a career — and God's calling.
To keep this unique community of faith and learning vital and affordable for students, Corban needs financial support from alumni and friends.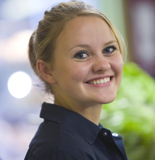 We could not operate without the generosity and investment of individuals, families, congregations, businesses, foundations and organizations that believe strongly in our mission and know the positive impact of our students, faculty and alumni as servant-leaders in their communities, church and world.
Tuition and fees cover about 60% of the cost of a college education. We are committed to providing excellent academic value and unique opportunities in higher education, and it is our deep desire to partner with you toward reaching that goal. Your support is crucial to the future of this college.
Your gift can take several forms
In addition to benefiting Corban University, your gift may provide powerful tax or estate planning benefits to you.
Our hope is that the information in this site will generate conversations among you, your financial advisers and the Corban advancement staff. Won't you consider becoming a partner in Corban's future through giving?