Corban University
Health Science (Pre-Med)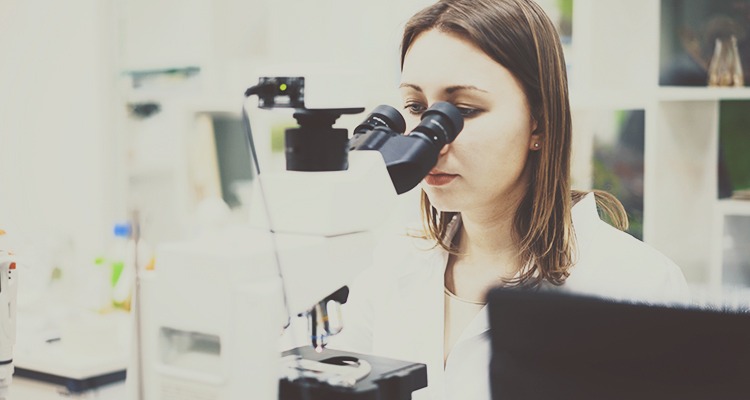 Corban's pre-professional health science degree gives students the foundation to excel in a variety of medical careers. Prepare for grad school and your career with Corban's rigorous, cutting-edge coursework and focused MCAT prep.
72% of Corban health science graduates who apply to medical school are accepted! (The national average is just 40%.)
Internships and medical mission trips let you see firsthand how medicine makes a difference. You'll also get to conduct original research, even as an undergraduate student!
Every class is taught from a biblical worldview, recognizing God's creative hand in modern science. So whether you choose to serve in a developing country, share your skills on short-term mission trips, practice in your own community, or engage in medical research, you'll be equipped to make a difference in the world for Jesus Christ through a career in medicine.
Interested in making a difference through a career in medicine? Apply for the prestigious Dessieux Medical Scholarship, worth up to $18,000 per year for four years!
Career Options
The health science program at Corban offers pre-professional training for careers in:
Medicine
Physical Therapy
Occupational Therapy
Pharmacy
Optometry
Dentistry
Veterinary Science
Physician Assistant
Concentrations
Health science students choose from two concentrations, depending on their career goals:
Biomedical Sciences
Pre-Physical Therapy
What You'll Learn
Keep current with the latest developments in the fast-paced and ever-changing field of health science with Corban's rigorous academics. Some of the topics you'll study include:
Advanced Physiology
Anatomy
Biochemistry
Cell & Molecular Biology
Genetics
Issues in Health Science
Medical Microbiology
Biomechanics
Program Worksheets
Research
Even as an undergraduate, you will have the opportunity to conduct original medical research at Corban. Health science students work alongside faculty to research a range of scientific and medically-relevant topics. This research is funded by external foundations, alumni and business stakeholders, and university grants.
Students then present their research at Corban's Annual Science Symposium and other conferences in the Pacific Northwest. Some students have even had their work published! Most pre-med students have to wait until graduate school for this type of hands-on research experience, so you'll have a significant advantage heading into medical school.
International Medicine
Medicine provides a unique opportunity to address the physical needs of people and also share the life-giving truth of the gospel. Every spring, health science students participate in a medical mission trip to remote villages in Haiti. Students work alongside physicians and nurses to serve and care for some of the neediest people in the world.
MCAT Prep
Rigorous MCAT preparation is built right into your coursework so you can face the medical school entrance exam with confidence. Corban graduates are accepted to leading medical schools across the country every year.
Internships
Work with experienced medical staff in local hospitals through internship and job shadow opportunities. Build your knowledge and skills through firsthand, real world experience.