Corban University
Corban Debate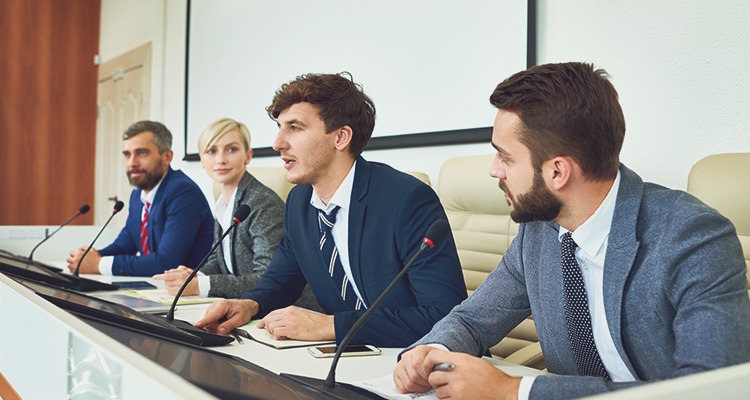 Civil discussion of opposing viewpoints is the hallmark of successful pluralist and democratic societies. Corban Debate prepares young Christian thought leaders for success in political, family and vocational life by honing their capacity to express ideas and opinions grounded in ethics and supported by evidence.
Corban Debate is open to any Corban University student (no experience necessary) interested in gaining skills in: creativity, logic, critical thinking, mutual respect, research, leadership, principled negotiation, public speaking, team-building, oral delivery techniques, constructive criticism and confidence-building.
Our British Parliamentary (BP) teams debate against universities from around the country primarily through Pacific Northwest tournaments. BP is an easy format transition from Team Policy, Lincoln Douglas and Public Forum debate and even speech events. Our program is comprised of NCFCA, STOA, CCNW and National Forensic League speech and debate alumni, including several national qualifiers.
For more information about Debate:
Tony Caito
Corban Debate Coach
tcaito@corban.edu
Debate Scholarship
$16,000 – $18,000
Annually renewable for 4 years.
Annual award amount will be $1,000 more than the academic scholarship for which the student qualifies, up to $18,000, or a minimum of $16,000.
Replaces all other Corban academic scholarships.
Who is Eligible
Incoming Corban freshmen (transfers not eligible but students transferring in college credit taken while in high school are eligible)
High school speech or debate experience (minimum 1 year)
Minimum 3.6 high school GPA
Minimum 1170 SAT or 24 ACT
How to Apply
Apply for the Debate Scholarship by submitting your speech and debate resume. List all leagues you have participated in, as well as tournaments you have competed in and places finished for each.
A video clip of you debating is optional but encouraged. Upload the video to YouTube and send us the link.
Send resume and video link to:
Tony Caito, Corban Debate Coach
tcaito@corban.edu