Corban University
Master of Leadership in Kinesiology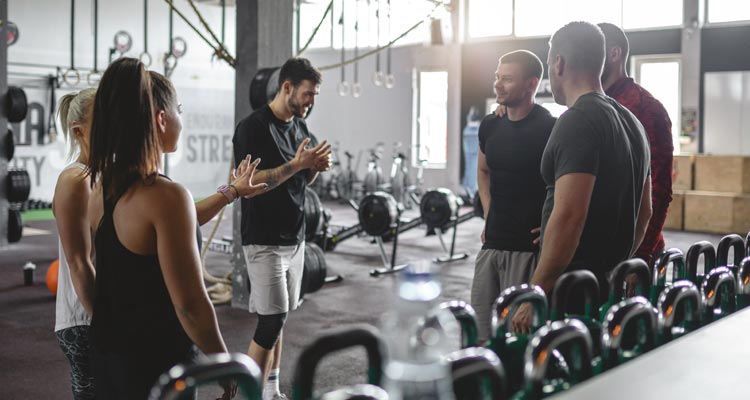 The Master of Leadership in Kinesiology (MLK) is an accredited master's degree program that takes an interdisciplinary approach to leadership in the field of wellness, rehabilitation, athletic performance, and fitness. Corban's one-year, online program is ideal for athletic coaches, fitness trainers, conditioning specialists, gym owners/managers, and anyone who wants to expand their business knowledge while studying the most current strategies for improving human performance.
Kinesiology is a rapidly-growing field, and current trends in the industry suggest that graduates of kinesiology-related programs need more business knowledge. Recent research has confirmed that leadership, customer service, communication skills, entrepreneurial behavior, innovation, and budget management were key skills for professionals in this field. However, the research also suggested that the majority of those professionals had not received any business training.
Set yourself up to excel as a kinesiology professional. Start the Master of Leadership in Kinesiology program in any of our 8-week sessions, complete your degree entirely online, and graduate with your degree in 12 months.
Practical Learning
The Master of Leadership in Kinesiology combines an emphasis on human performance with crucial leadership and management skills. Classes will cover topics including:
Science of Exercise Training and Performance
Performance Psychology
Current Topics in Kinesiology
Finance, Reporting and Control
Business Strategy & Entrepreneurship
Leadership & Organizational Behavior
Through this program, you will be able to apply, analyze, and evaluate current trends in a variety of kinesiology-related fields and develop an understanding of the theoretical foundations for improving human performance.
Program Format
Courses are designed for working professionals and are offered entirely online in an eight-week format. Through our online portal, you will benefit from classroom interactions and discussions without setting foot on campus.
Regionally accredited
Finish in 12 months
One class at a time
Starts every 8 weeks
30 credits
$499 per credit hour
Weekly online discussions
The eight-week sessions allow you to focus on one class at a time and take 10 credits per semester (5 credits per class). This schedule lets you move through your master's program at a full-time pace and finish all 30 credits in just 12 months.
During each session, you will participate in discussion groups with classmates and professors to work through practical application of the material.
Learn what courses you'll need to complete your degree.
Expert Faculty
The Master of Leadership in Kinesiology is taught by expert faculty from the School of Arts and Sciences and the Hoff School of Business. Along with their academic knowledge and years of teaching experience, faculty also bring many years of hands-on experience related to kinesiology, health and wellness, and leadership, including: rehabilitation clinics, hospital-based cardiopulmonary programs, corporate wellness, accounting, business management, non-profit management, and corporate communications.
Meet Corban's MLK Faculty
Dr. Bryce Bernard – Professor of Accounting
Dr. Doug Crowell – Associate Professor of Kinesiology
Dr. Lisa Koslicki – Adjunct Faculty
Dr. Shawn Hussey – Associate Professor of Business
Dr. Don Leavitt – Professor of Business
Tuition
With courses at just $499 per credit, you can earn your MLK for just over $15,000. Find complete cost information, including tuition, fees, and financial aid options, on our MLK Tuition & Aid page.