Literary Arts Council
Purpose
Exciting things are happening at Corban. Because of your interest in writing, we are inviting you to be an important part of our program. We have fine student writers who have dedicated their lives to serving God. Help us offer them what they need to be excellent writers.
Literature is a powerful tool. From Plato to Darwin to the Bible, the written word has been a means of changing lives and shaping the world for good or bad. LIterature in the 21st century is at a crossroads. With the birth or rebirth of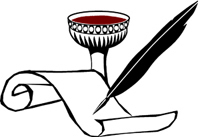 Nihilism, agnosticism, post modernism and moral relativism, literature needs a rebirth of another writer -- the Christian. Christians today need another C.S. Lewis or J.R.R. Tolkien -- we need a voice.

Your donations to the LIterary Arts Council will help sharpen the skills and broaden the experience of writing students and faculty alike. Your gifts give the future of Christian art and literature. Help Corban's literature program reach a new level, help our students shape the ideas of the world around them in the name of Jesus Christ.
Advisors

Colette Tennant is an English Professor at Corban University in Salem, OR where she leads a group of student poets called Pen & Chalice.

Her poems have appeared in a number of journals and anthologies, including Rosebud, Pudding, Christianity and Literature, Manzanita Quarterly, Chaffin Journal, Riven and Te Topos.
Most recently her poetry has been published in The Dos Passos Review, InSpirit, Natural Bridge's Dream Issue, The Teacher's Voice, and Global City Review's Simple Virtues Issue.

Colette's book, Reading the Gothic in Margaret Atwood's Novels,was published in December 2003. Her poetry manuscript, A Word in Common, was a finalist in the St. Lawrence Book Award contest, 2005 and is now in submission with the new titleCommotion of Wings.

In the summer of 2007, Colette presented her paper titled "An Assyrian in Jerusalem: The Christian Impulse in Gothic Literature," at Oxford University.
Jim Hills has been bringing the written word alive for Corban students for over 34 years. Before becoming a faculty member, Jim taught at his alma mater, The Master's College.
His own contributions to the Great Conversation include over 50 publications and professional presentations.

In addition to classes such as Western Mythology, LIterature of Love, Russian Lit, and Advanced Composition, Jim teaches the literary aspects of the college's course courses, American Thought and Culture. He is a regular attendee of Pen and Chalice poetry group and contributes to the annual poetry reading.
Benefits
Donors receive a complimentary copy of Word Gallery, an annual student journal, as well as a t-shirt with a literary logo. Council members will also receive an invitation to the annual writing workshop and meeting.
Specific Uses
Offer outstanding students scholarships

Improve the on-campus student literary journal and fund a student editor

Help Corban bring poets and writers to campus for workshops

Fund writers' retreats for students and faculty

Give students and faculty the opportunity to attend poetry conferences and workshops

Support a visiting writer series
Yearly Membership Levels
Friend: $50 per person

Benefactor: $300 ($25 per month)

Patron: $600+ ($50 per month)

Sustaining Patron: $1,200 or more (monthly payment of $100)
Other Giving Opportunities
Donate a space, such as a vacation home or time share, to host writers' retreats; by the week or a permanent Literary Arts Retreat Center

Donate frequent flyer miles

Endow Corban Student Poetry and Short Story contests --$20,000 each

Endow Corban-sponsored high school student poetry contest -- $20,000

Endow a visiting writer's chair -- $1,500,000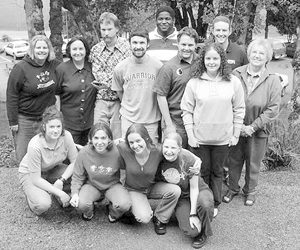 For more information about Corban's Literary Arts Council, contact Colette Tennant at 503-269-8294 or e-mailctennant@corban.edu.